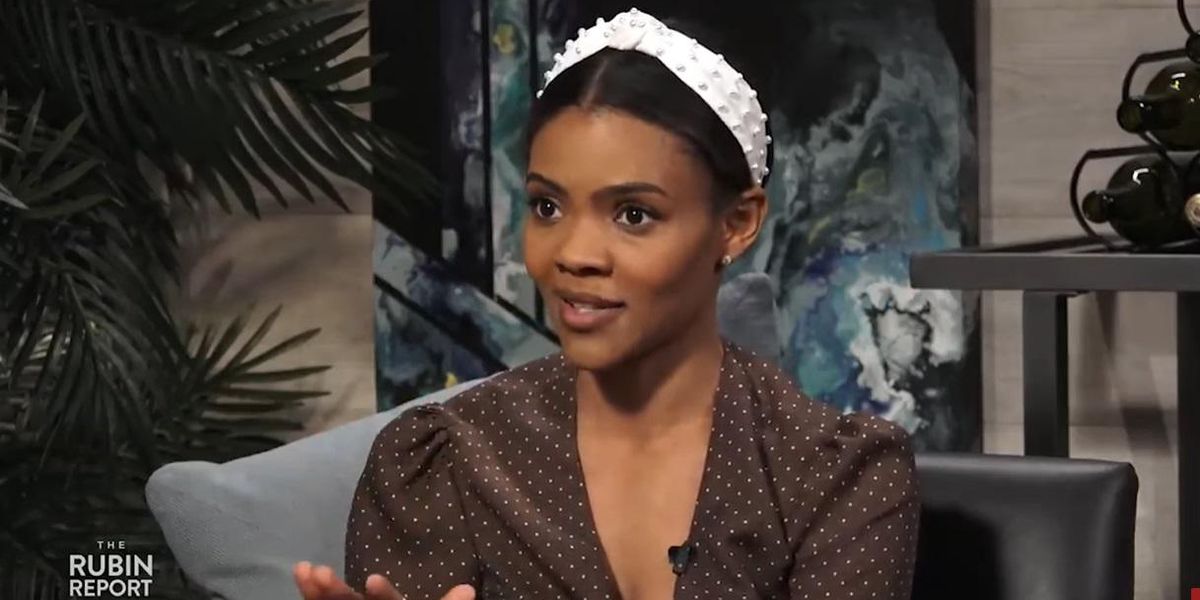 On "The Rubin Report" Wednesday, BlazeTV host Dave Rubin talks to the Daily Wire's Candace Owens about her political journey, how the Democratic Party creates a victim mentality in black voters, the results of Democratic policies on black literacy rates, and how utopian ideas like "the war on poverty" fail those they intend to help.
Candace explained how black Americans can choose a "victor mentality" over embracing victimhood and destroyed the leftist narrative of systemic racism in America.
"Forget the victim mentality. Develop a victor mentality," Candace said. "Look back at your ancestors. Look back at your grandparents. Look back at what they did, what they lived through, the seeds that they planted, so that you can afford to be in the circumstance that you are in today. If you are a black American, and you are breathing in the United States today, you are the luckiest among the luckiest of black people that have ever lived anywhere on the face of the planet. That is an incredible statement. In all of human history, the luckiest black people that have ever lived on the face of the human planet are the ones that are living and breathing in America today."
She added, "Find me a black American that will tell you they want to move back to Africa … I, Candace Owens, am pledging that I will book the flight for you, if renounce your U.S. citizenship, for you to go live back in Africa."
Watch a video clip from "The Rubin Report" below or find more episodes here. Can't watch? Download the podcast here.
[embedded content]
Want more from Dave Rubin?
To enjoy more honest conversations, free speech, and big ideas with Dave Rubin, subscribe to BlazeTV — the largest multi-platform network of voices who love America, defend the Constitution, and live the American dream.
Source: TheBlaze