Police have declared a major investigation after the death of a child in a remote community south-west of
Alice Springs
.
The boy's family reported his absence to police after searching for several hours in the community of Hermannsburg on Friday.
Northern Territory Police mounted a search and rescue operation on Friday night and found the child, aged under five, early on Saturday morning.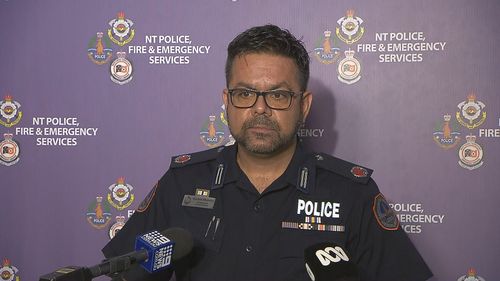 He subsequently passed away.
On Sunday afternoon, acting Assistant Commissioner Sachin Sharma said officers were interviewing witnesses to determine the circumstances behind the disappearance and death.
"All I can say at this stage is police are taking this very seriously," Assistant Commissioner Sharma said.
"If anyone in the Hermannsburg community has some information … I would request them to come forward."
Police have deployed a team of detectives from Alice Springs as well as officers from the community resilience and engagement command.
Police offered their sincere condolences to the family and have requested that the family's privacy is respected at this time.
"Anyone in that situation would be distraught," Mr Sharma said.
"We all have kids and if you don't you will know a family that has kids.
"That is a horrible, horrible situation to be in."
A report will be prepared for the coroner.
Source: 9News