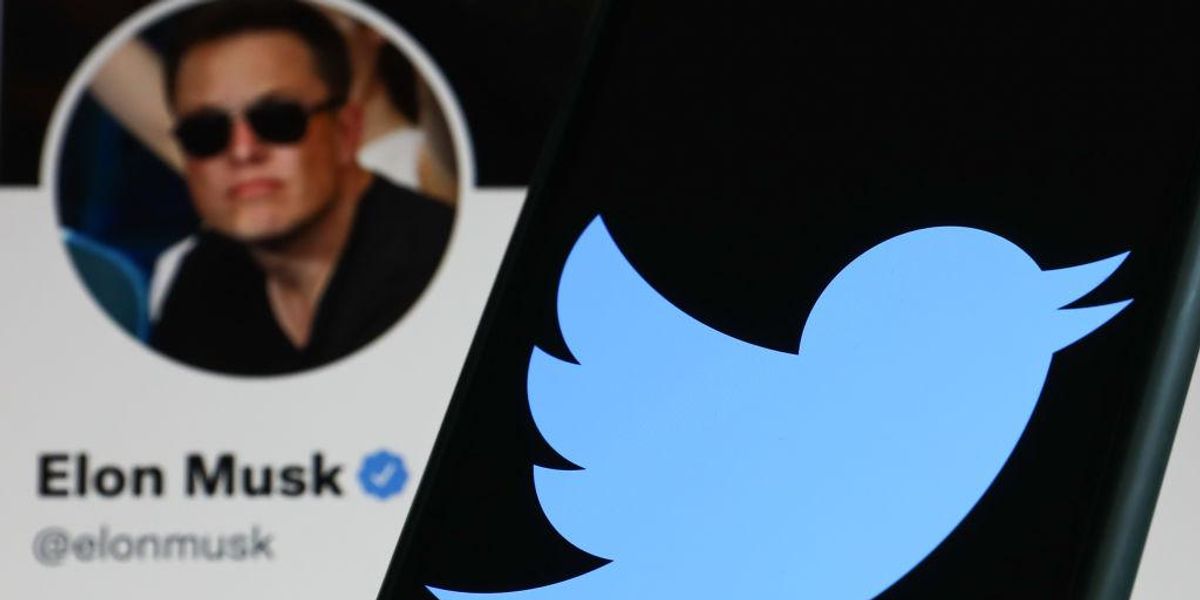 Elon Musk has major changes planned for when he takes over Twitter, according to a new report. Musk reportedly unveiled the sweeping revisions in his pitch to banks, which included slashing the pay of Twitter executives, charging for tweets, and installing a new CEO at the social media platform.
Musk – who has a net worth of $246 billion – told the lenders that he has a plan to develop new methods to monetize the social media network, three anonymous sources familiar with the matter told Reuters.
One of the proposed ideas is to charge third-party websites for tweets that are quoted or embedded from verified individuals or organizations – especially "tweets that contain important information or go viral."
To make Twitter more profitable, Musk reportedly told banks that he intends to slash the salaries of executives and board members.
Earlier this month, Musk tweeted that Twitter's board directors would not be paid, adding, "So that's ~$3M/year saved right there."
Possibly on the chopping block is Twitter's top lawyer. Vijaya Gadde – Twitter's head of legal, policy, and trust – reportedly made $17 million in 2021.
According to the report, Musk told Twitter chairman Bret Taylor that he does not have confidence in the company's management.
In SEC filings, Musk declared, "I don't have confidence in management nor do I believe I can drive the necessary change in the public market, I would need to reconsider my position as a shareholder."
Musk purportedly plans to let go of Twitter's current CEO – Parag Agrawal. Musk allegedly already has a new Twitter chief executive lined up, but the report did not name the alleged candidate.
"The company's current CEO Parag Agrawal would also be set for a significant compensation package if the deal closes," TechCrunch reported. "If Musk were to bring in new management, Agrawal would receive $38.7 million due to a clause in his contract, according to the company's latest proxy filing. Agrawal's total compensation for 2021 was $30.4 million, largely in stock awards."
Bloomberg reported on Thursday, "As he negotiated a $44 billion deal to acquire Twitter Inc. , Elon Musk told bankers that he would be focused on the social-media company's bottom line, and floated the idea of cutting both costs and jobs, according to people familiar with the matter."
The Washington Post reported that Musk is toying with the idea of paying influencers to create content for the platform – much like TikTok and YouTube.
In order to secure financing of $44 billion to acquire Twitter, Musk allegedly told banks that Twitter has a much lower gross margin than other successful social media platforms such as Facebook and Pinterest, so there is plenty of room to grow.
In tweets that were posted earlier this month and subsequently deleted, Musk proposed lowering the price of the Twitter Blue subscription service. The Tesla CEO also suggested banning advertising on the microblogging platform.
"Musk had to convince the banks that Twitter produced enough cash flow to service the debt he sought. In the end, he clinched $13 billion in loans secured against Twitter and a $12.5 billion margin loan tied to his Tesla stock," Reuters reported. "He agreed to pay for the remainder of the consideration with his own cash."
"The $13 billion Twitter loan is equivalent to seven times Twitter's 2022 projected earnings before interest, taxes, depreciation and amortization," the outlet added. "This was too risky for some banks who decided to participate only in the margin loan, the sources said."
Musk has repeatedly stressed that he wants to allow users to have as much free speech as their jurisdiction allows.
Source: TheBlaze