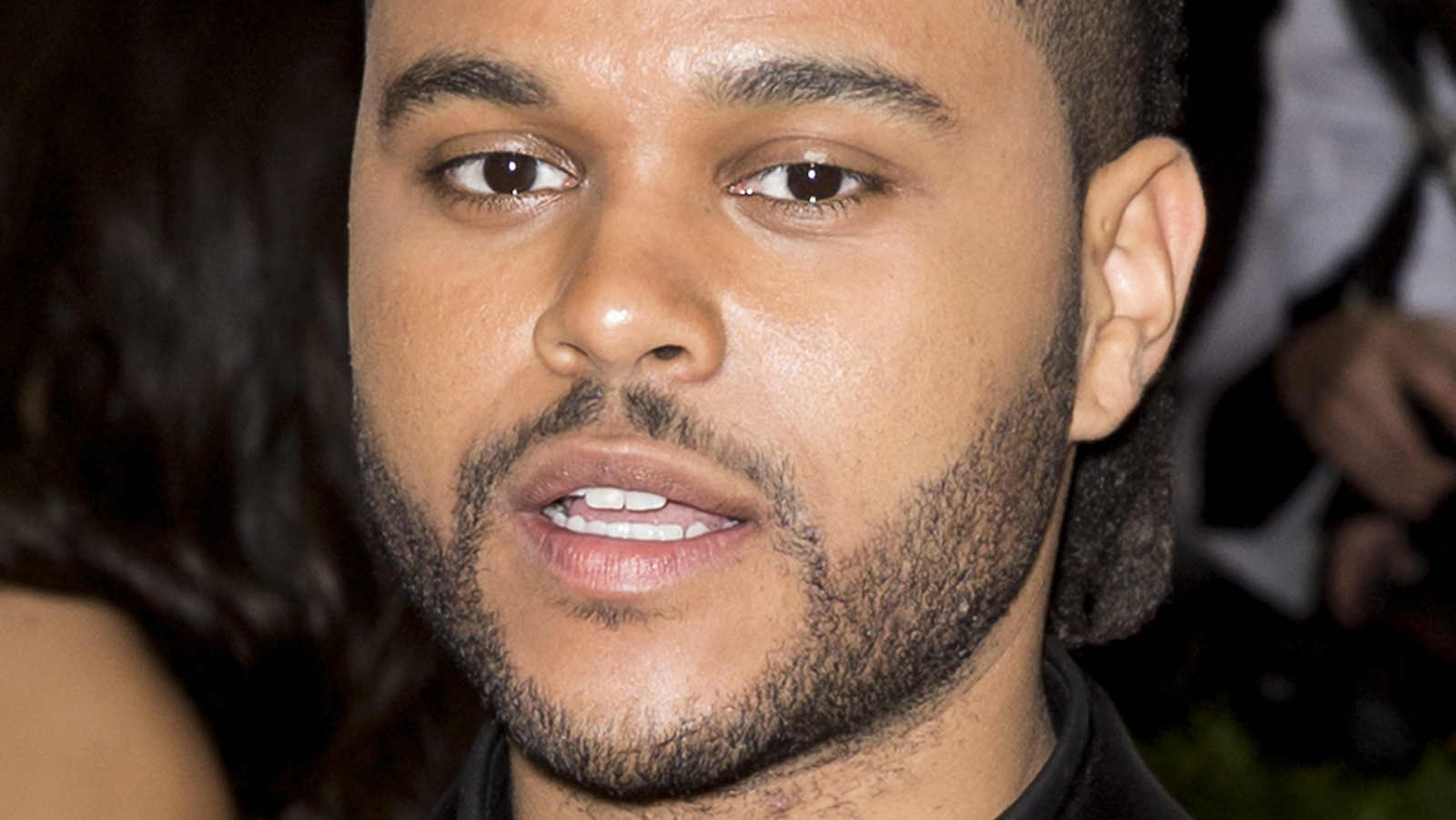 The Weeknd is fueling romance rumors with Angelina Jolie after dropping a suspicious hint in his new song, "Here We Go… Again." On the track, the singer croons about finding love after being heartbroken. "My new girl, she a movie star / I loved her right, make her scream like Neve Campbell," The Weeknd sings (via Genius).
Fans seem to think the line definitely hints about Jolie. "not abel confirming he bagged angelina jolie," one internet user tweeted. "All these meetings is about him asking Angelina Jolie's permission to include her in his song," another user tweeted, sharing paparazzi photos of the two stars' rumored dates. The line about his connection with a "movie star" certainly fits the bill for Jolie's career, as the star was named one of the highest paid female actors in 2020, according to Forbes. In addition to the hint on "Here We Go… Again," The Weeknd may refer to Jolie again in his song "Starry Eyes," The Sun reports. He sings, "You weren't touched by a man in so long / 'Cause the last time it was way too strong," which many believe to be in reference to Jolie's divorce from Brad Pitt.
The Weeknd hasn't shied away from name-dropping in his other songs. Interestingly, the Super Bowl halftime headliner referenced Jolie long before they linked up in his hit "Party Monster," singing, "Angelina, lips like Angelina," about a woman with the star's famous features.
Source: Nicki Swift