Share this @internewscast.com
Several North Queensland residents awoke to flooded streets this morning, as more than a third of the Townsville region's yearly rainfall dumped down in one day.
The onslaught prompted severe weather warnings from the Bureau of Meteorology, as parts of the region copped 381mm of rain in 24 hours — 277mm of that in just three hours.
Parts of the town were inundated by flash flooding not seen since the 2019 floods.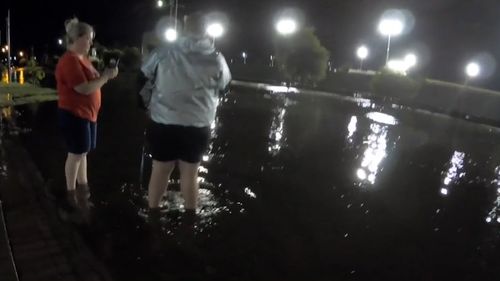 The region's SES volunteers received 30 calls for help overnight, with one family requiring rescue from their car in Deeragun, north of Townsville, after being swept into floodwaters.
They attended several calls for flooded homes and leaking roofs providing sandbags to those who needed them.
"We are expecting more rain tonight so it's better to be prepared," SES volunteer Amanda Mcrae said.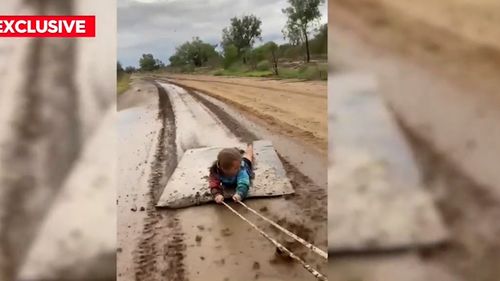 Areas between Charters Towers, Longreach and Winton were all drenched.
Grazier Samara Carrington from Molesworth Station said the rain was a welcome change.
"With this extra 121mm things will be starting to look up thankfully. We almost had to destock our cattle due to a lack of feed so this is a great sight to see," she said.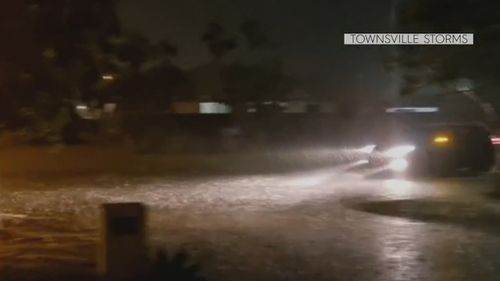 The rain is expected to continue for the next three days, elevating risks of flash flooding in the region.
Overnight, the bureau had warned of "life-threatening flash flooding".
Slow moving thunderstorms dumped 362mm on Stony Creek, south-west of Townsville, on Wednesday, according to the Bureau of Meteorology.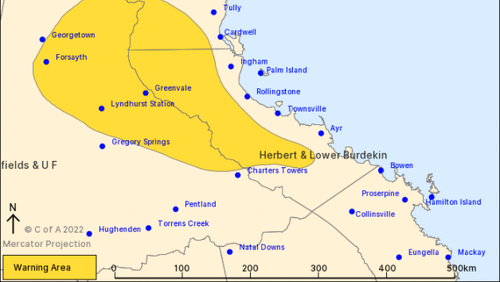 An incredible 131mm of that fell in just one hour from 8pm-9pm and Mona Mona, north of Cairns, copped 67mm in an hour earlier in the night.
"Severe thunderstorms are likely to produce intense rainfall that may lead to dangerous and life-threatening flash flooding and damaging winds over the next several hours in parts of the North Tropical Coast and Tablelands, Northern Goldfields and Upper Flinders and Herbert and Lower Burdekin districts," the Bureau of Meteorology warned just before midnight.
Forecasts blamed the "strong, slow moving tropical thunderstorms" on a warm and "very heavy" air mass above the area, inland from Ayr Townsville and Tully.
Along the coast, forecasters were expecting widespread six-hourly rainfall totals of 140-180mm, with as much as 250mm in some areas.
By 2.40am, the risk to life had eased but the bureau was still warning of likely flash flooding through to morning in Forsayth, Woodstock, Lyndhurst Station, Abergowrie, Clare and Greenvale.
Source: 9News
Share this @internewscast.com