Share this @internewscast.com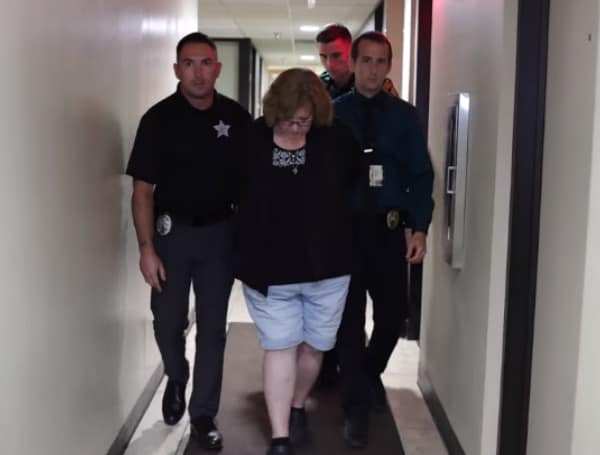 A judge granted a $154,000 bond Friday for a Florida woman charged with fatally shooting a Black neighbor through her front door.
Susan Louise Lorincz, 58, of Ocala, returned to court in Marion County a day after she pleaded not guilty to a first-degree felony charge of manslaughter with a firearm and counts of culpable negligence, battery, and assault.
Circuit Court Judge Robert Hodges also ordered Lorincz to wear an ankle monitor and to stay away from the family of her slain neighbor, 34-year-old Ajike Owens.
Anthony Thomas, an attorney for Owne's family, told reporters after the Friday hearing that they would continue to push for Lorincz to face a more serious charge of second-degree murder.
"We don't believe that Susan had any sort of respect at all for human life," Thomas said. "This wasn't something where she was cleaning a gun and the gun went off and it goes through the wall or the door and it accidentally hurts somebody. She meant to pull that trigger. She meant to point it at the door."
In the news: Ex-FBI Agent Claims People Will Be 'Incited To Violence' By Criticism Of Trump Indictment
After the shooting on June 2, Lorincz told investigators she had problems for two years with being disrespected by children in the neighborhood, including Owens' children, ages 12, 9, 7, and 3.
According to an arrest report from the Marion County Sheriff's Office, Lorincz said she had a headache the day of the shooting, and children were running and yelling outside her apartment. That night, while a few children were playing basketball, Lorincz threw a pair of roller skates at them, hitting one on the feet.
Owens then came over and knocked on her door. Lorincz told investigators that Owens threatened to kill her and banged on the door so hard she feared Owens would break it down.
Lorincz fired a single round from her .380-caliber handgun, the sheriff's report says, which went through the closed door and fatally struck Owens.
Marion County Sheriff Billy Woods said that since January 2021, deputies responded to at least a half-dozen complaints between Owens and Lorincz in Ocala.
Android Users, Click To Download The Free Press App And Never Miss A Story. Follow Us On Facebook and Twitter. Signup for our free newsletter. 
We can't do this without your help; visit our GiveSendGo page and donate any dollar amount; every penny helps.
Share this @internewscast.com