Share this @internewscast.com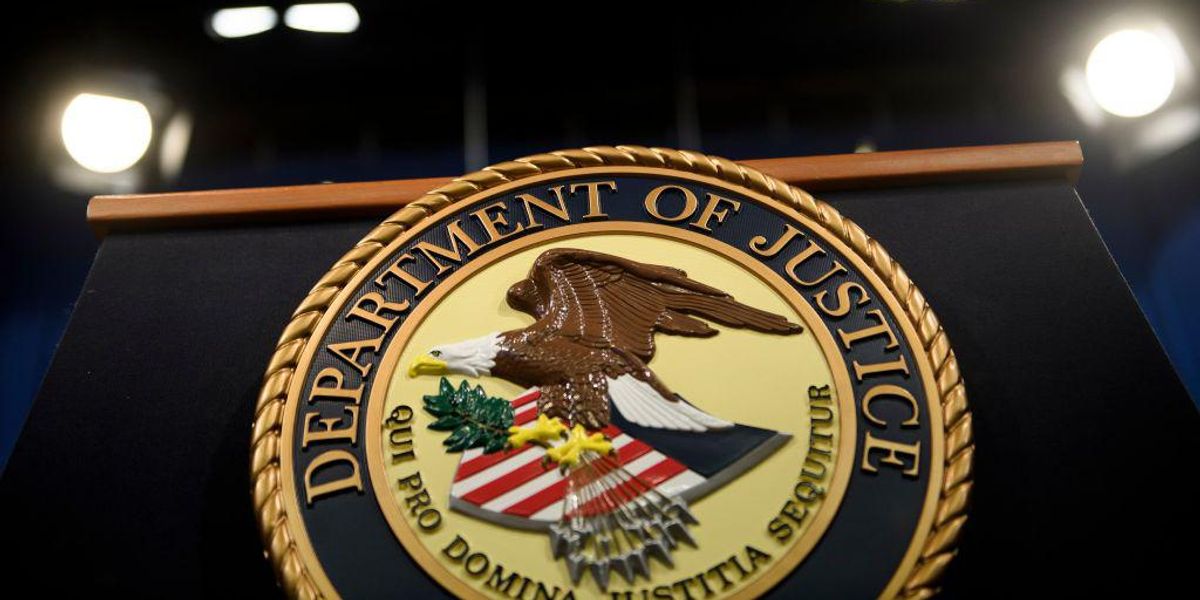 An American citizen from Kansas has been arrested and accused of leading an all-female military battalion for ISIS, the Department of Justice revealed on Saturday.
Allison Fluke-Ekren, 42, was apprehended in Syria and transferred into the custody of the FBI on Friday.
Fluke-Ekren has been "involved with terrorism-related activities on behalf of ISIS from at least 2014," the DOJ said. The former Kansas teacher was involved in the planning of a terror attack on a U.S. college campus, according to the criminal complaint filed in 2019 and unsealed after her arrest.
In 2014, Fluke-Ekren discussed a plot to "dress like infidels" and use a backpack full of explosives to kill students at an unnamed college, FBI special agent David Robins said in the criminal affidavit. She allegedly told a witness "not to worry about the logistics because she knew how to get into the US from Mexico," Robins noted.
In 2016, Fluke-Ekren purportedly became the leader of the Khatiba Nusaybah, an all-female military unit of the Islamic State in Raqqa, Syria. The battalion was composed of women who were married to ISIS fighters.
Fluke-Ekren also allegedly trained more than 100 women and children on how to use AK-47 assault rifles, grenades, and suicide belts. A witness said one of Fluke-Ekren's five children — who at the time was approximately 5-years-old — was holding a machine gun at the family's home in Syria.
Fluke-Ekren allegedly talked about blowing up a shopping mall in the United States. She purportedly planned to park a vehicle full of explosives in the basement or parking garage of the shopping mall then detonate the explosives with a cell phone.
"Fluke-Ekren considered any attack that did not kill a large number of individuals to be a waste of resources," the criminal complaint reads. "According to the same witness, Fluke-Ekren would hear about external attacks taking place in countries outside the United States and would comment that she wished the attack had occurred on United States soil instead."
"When asked how radicalized Fluke-Ekren was, according to one witness who interacted with Fluke-Ekren in Syria, Fluke-Ekren was 'off the charts' and an '11 or a 12′ on a scale of 1 to 10, with 10 being extremely radicalized," the criminal complaint states.
Fluke-Ekren left the U.S. in 2008 and moved to Egypt. She migrated to Libya and then Syria around 2012 with her husband.
The New York Post reported, "Her first husband was killed in Syria 2016 as he attempted to carry out a terrorist attack, prosecutors said. She subsequently wed a Bangladeshi ISIS member who also died, then married a prominent ISIS leader who headed the group's failed 2017 defense of Raqqa."
The Associated Press reported, "Photos from a family blog called 4KansasKids show her and her children in the years they traveled between Kansas and Egypt, posing at the base of the pyramids in Egypt and playing in the snow in the U.S."
Fluke-Ekren is charged with providing and conspiring to provide material support or resources to a foreign terrorist organization. If convicted, she faces a maximum penalty of 20 years in prison, according to the Justice Department.
Fluke-Ekren is expected to have her initial appearance on Monday at the federal courthouse in Alexandria, Virginia.
Source: TheBlaze
Share this @internewscast.com