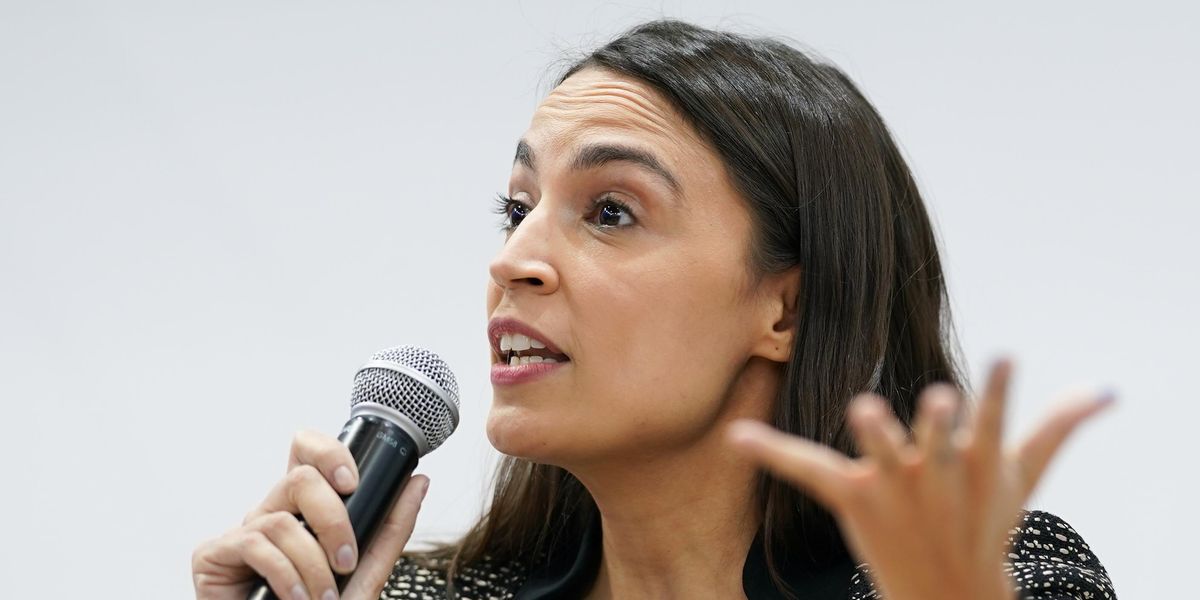 Rep. Alexandria Ocasio-Cortez (D-N.Y.) has tested positive for COVID-19 and is experiencing symptoms, a statement from her office announced on Sunday evening.
The news comes just days after the New York Democrat was seen in Miami, partying maskless at a crowded bar.
What are the details?
The statement announced that Ocasio-Cortez is recovering at home.
"Representative Ocasio-Cortez has received a positive test result for COVID-19. She is experiencing symptoms and recovering at home," the statement said.
"The Congresswoman received her booster shot this fall, and encourages everyone to get their booster and follow all CDC guidance."
At the time of this reporting, the CDC recommends that Americans who test positive for coronavirus and who develop symptoms as a result for the illness isolate for at least five full days. After five days, the CDC recommends that people stop isolating so long as they are free of fevers for 24 hours and other symptoms have improved.
"If an individual has access to a test and wants to test, the best approach is to use an antigen test towards the end of the 5-day isolation period," the CDC recommends. "Collect the test sample only if you are fever-free for 24 hours without the use of fever-reducing medication and your other symptoms have improved."
What else is there to know about this?
The announcement comes just one week after she was seen partying with her boyfriend Riley Roberts — sans mask — in Miami.
She raised eyebrows after former Trump campaign adviser Steve Cortes mocked her boyfriend's "gross pale male feet" in "hideous sandals."
He wrote, "1. If Leftists like AOC actually thought mandates and masking worked, they wouldn't be frolicking in free FL. 2. Her guy is showing his gross pale male feet in public (not at a pool/beach) with hideous sandals. 0 for 2."
The 32-year-old lawmaker fired back, "If Republicans are mad they can't date me they can just say that instead of projecting their sexual frustrations onto my boyfriend's feet. Ya creepy weirdos[.]"
She later added, "It's starting to get old ignoring the very obvious, strange, and deranged sexual frustrations that underpin the Republican fixation on me, women,& LGBT+ people in general. These people clearly need therapy, won't do it, and use politics as their outlet instead. It's really weird[.]"
Source: TheBlaze