Share this @internewscast.com
Jury selection may take a while for the upcoming trial for Letecia Stauch, a Colorado woman accused of murdering her stepson in 2020, an El Paso County judge said.
Prosecutors say 11-year-old Gannon Stauch was stabbed, shot, and beaten inside the family's El Paso County home in January 2020. Months later, his body was found stuffed into a suitcase beneath a bridge in Pace, Florida, as CrimeOnline previously reported.
Stauch's trial was delayed, in part by requests for mental health evaluations, but Judge Gregory Werner ordered all documents to be submitted for trial by February 13, including expert reports on Stauch's sanity.
Werner set a deadline of March 9 for all other motions and said jury selection would begin on March 20 with the trial itself slated to begin on April 3. During a motions hearing last week, he added that jury selection could potentially take a while, up to months.
District Attorney Michael Allen asked for six weeks of trial, according to KXRM, adding that it could potentially take months.
"I think if it's pretty extensive in its findings and what the basis for different conclusions might be, we might have to put on more evidence than we otherwise would have," Allen said.
Werner said he plans to seat 12 jurors and six alternates and will allow only audio streaming.
Stauch's defense attorneys said they were concerned about publicity's effect on jury selection, but Warner said that "publicity itself is not a basis for removal of a juror."
"The question is, it doesn't matter what you've heard, doesn't matter what you've seen," the judge said. "The question is, can you put that aside and decide the case based on the facts? And if the answer to that is yes, then it doesn't matter what they've seen, it doesn't matter what they've heard."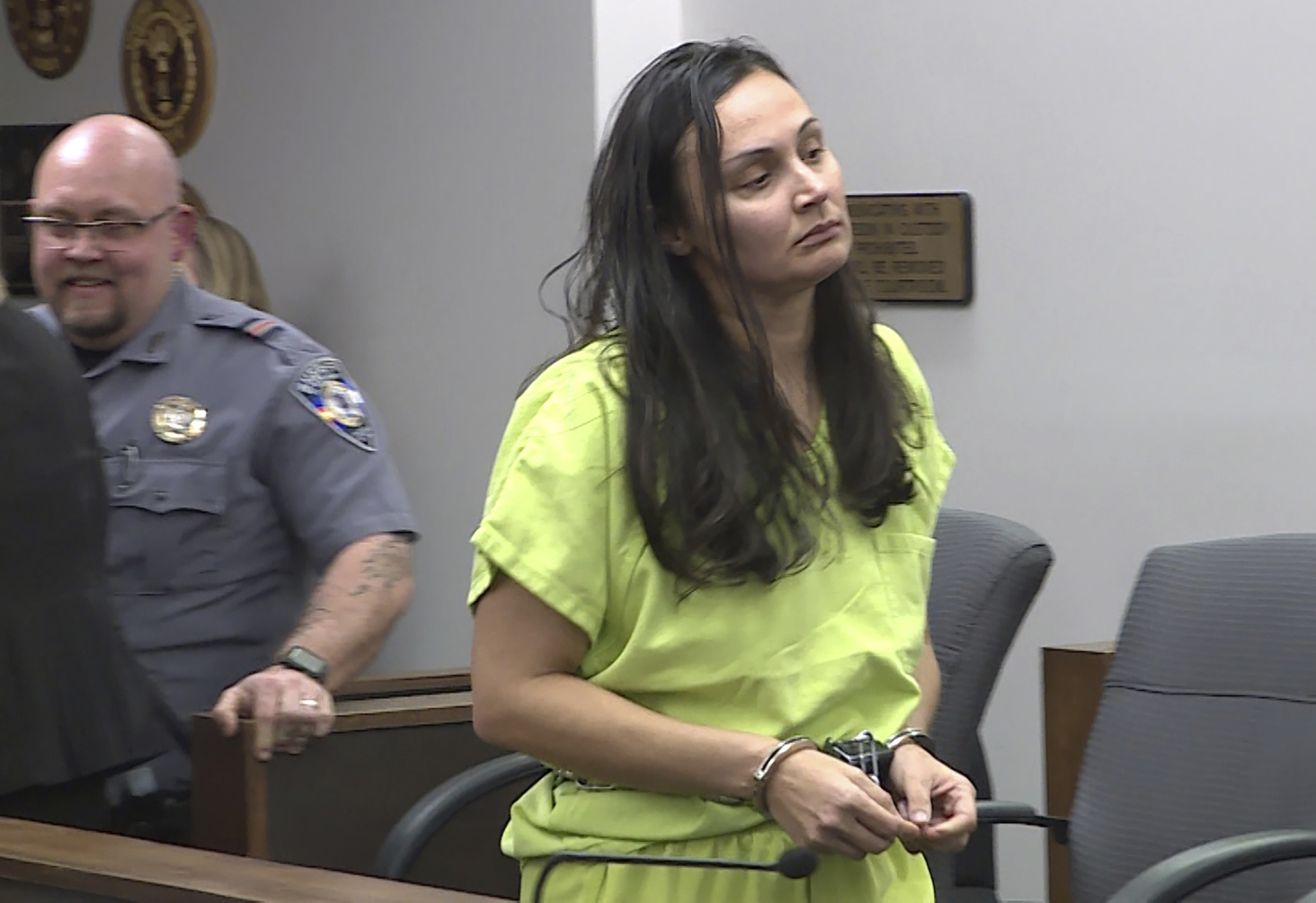 Letecia Stauch is facing charges of:
Murder in the First Degree (Child Under Twelve-Position of Trust §18-3-102(1)(f))
Child Abuse Resulting in Death §18-6-401(1)(a), (7)(A)(I)
Tampering with a Deceased Human Body, §18-8-610.5
Tampering with Physical Evidence, §18-8-610(1)(a)
Additional Information
PART ONE: Tecia Stauch Interview
PART TWO: Tecia Stauch Interview
PART THREE: Tecia Stauch Interview
Neighbor Roderrick Drayton Interview
CLICK HERE to see all of our coverage on Gannon Stauch
Listen to a previous episode on the case below.
Join Nancy Grace for her new online video series designed to help you protect what you love most – your children.
[Feature Photo: Gannon Stauch/Handout]
Share this @internewscast.com