3.9k Share this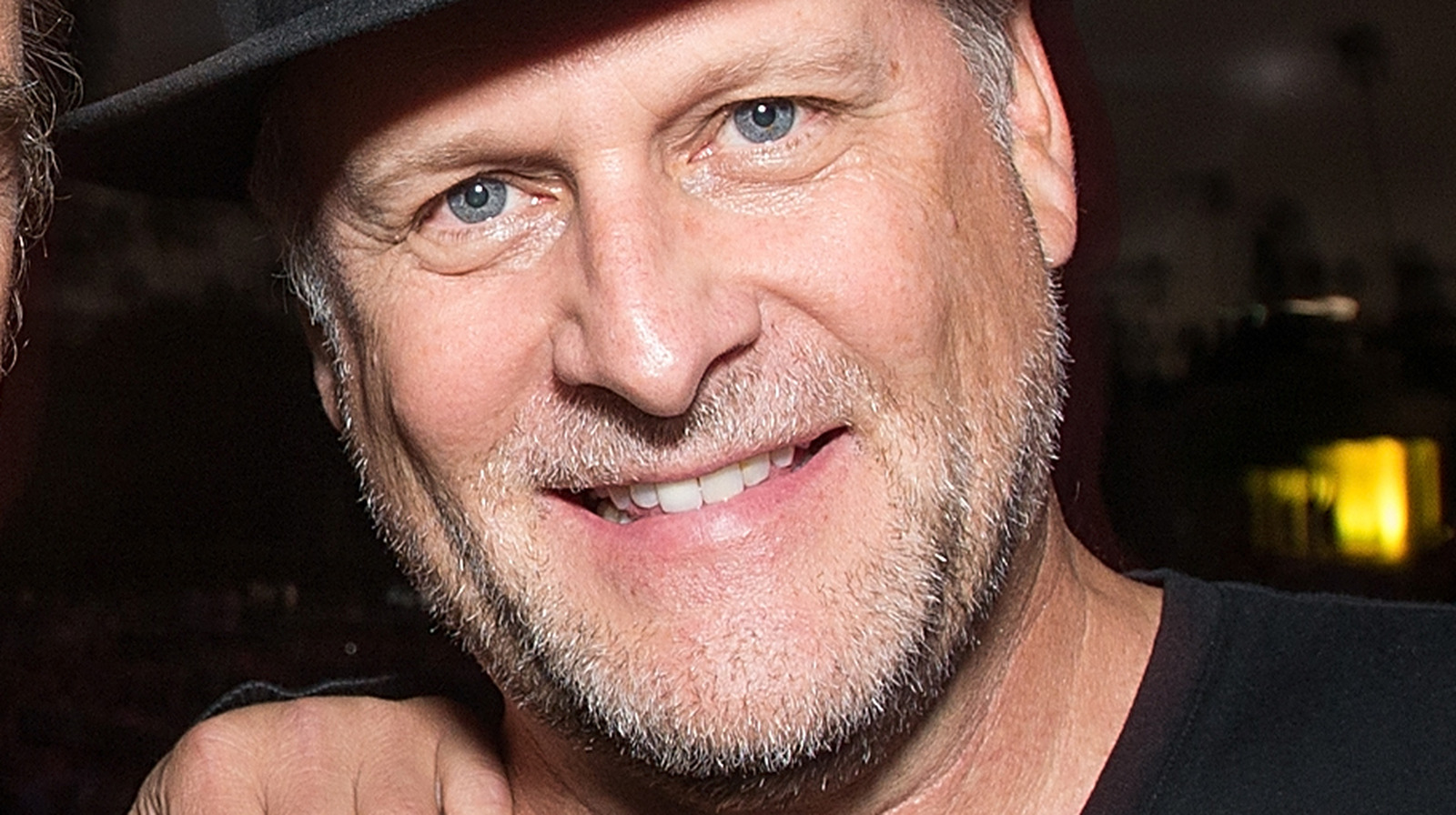 It was Matt Sorum's fault that Dave Coulier ended up knocked out at John Stamos' wedding. The Guns N' Roses drummer wrote about the incident in his upcoming autobiography, "Double Talkin' Jive." He explained that Coulier invited the newlyweds and some guests back to his pad following the wedding reception at the Beverly Hills Hotel. At the time, Sorum was dating a friend of Rebecca Romijn's, so he got to tag along as a plus-one.
The musician shared that the hard-partying kicked off with everybody throwing back shots upon arrival. "After that, we moved on to cocktails. By that point, I noticed that I couldn't find my girlfriend, so I started looking for her," Sorum wrote in the book (via Page Six). Things began going south after he discovered her "naked in the Jacuzzi with three random guys." Sorum admitted to losing his cool and smashing things up, including Coulier, when he attempted to intervene. "The guy doesn't even have time to put his hand on my shoulder before I've knocked him out," the musician boasted.
The party was over for Sorum, who ended up in the drunk tank. Sadly, the party was over for Stamos and Romijn, too, after just a few years. They "amicably" split in April 2004 after five years of marriage, and Stamos filed for divorce four months later. In an interview with People, he joked that the divorce had been the scariest moment of his life. Stamos and Romijn have both since remarried other people.
Source: Nicki Swift
3.9k Share this