Share this @internewscast.com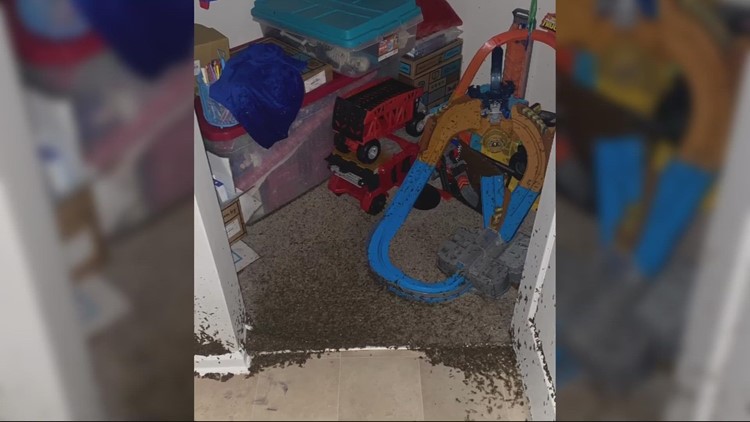 A technician stepped on a sprinkler pipe on the third floor, causing the apartments sprinklers to go off- she had tons of damage.
JACKSONVILLE, Fla. — Morgan Todd's apartment was a total mess after firefighters got the water out of it on Jan. 31. 
The flood happened when a pipe on the third floor broke, setting off her sprinkler system.
"I was very emotional considering a lot of my child's clothing, toys, and school books were damaged. There was a lot of noise and the pressure of the water was so strong," said Todd. 
Firefighters say a technician busted the pipe, causing the issue. 
While it was frustrating for Todd, what's more frustrating is a week later she's still not back in her home, and has even had to pay February's rent while also trying to afford living out of a hotel.
She says she doesn't feel safe coming back to her apartment and has even had to make arrangements for her child.
"My entire family has been separated. My son is temporarily staying with his grandmother as he has severe allergies and any type of fume or any type of change in the water could trigger him to be sick for a long period of time," said Todd. 
First Coast News reached out to Colonnade at Regency apartments via email Tuesday morning.
First Coast News then went to the apartment office, and employee told me they had no comment, sent a second email around 3 p.m., asking:
What are the next steps being done to help Todd?
Whether they plan on prorating her rent this month?
And was there a reason why she couldn't be placed in a vacant unit?
First Coast News have not yet received a response.
"They're not really putting themselves in our shoes you know they are allowed to go home and be with their families. Whereas my child is in one place, I am in one place, and my fiancé is in one place all because of this," said Todd. 
Todd does have renters insurance and is working with them to replace material items and in the meantime, she says it's a waiting game with the complex as to when all the repairs will be made.
Share this @internewscast.com