5.9k Share this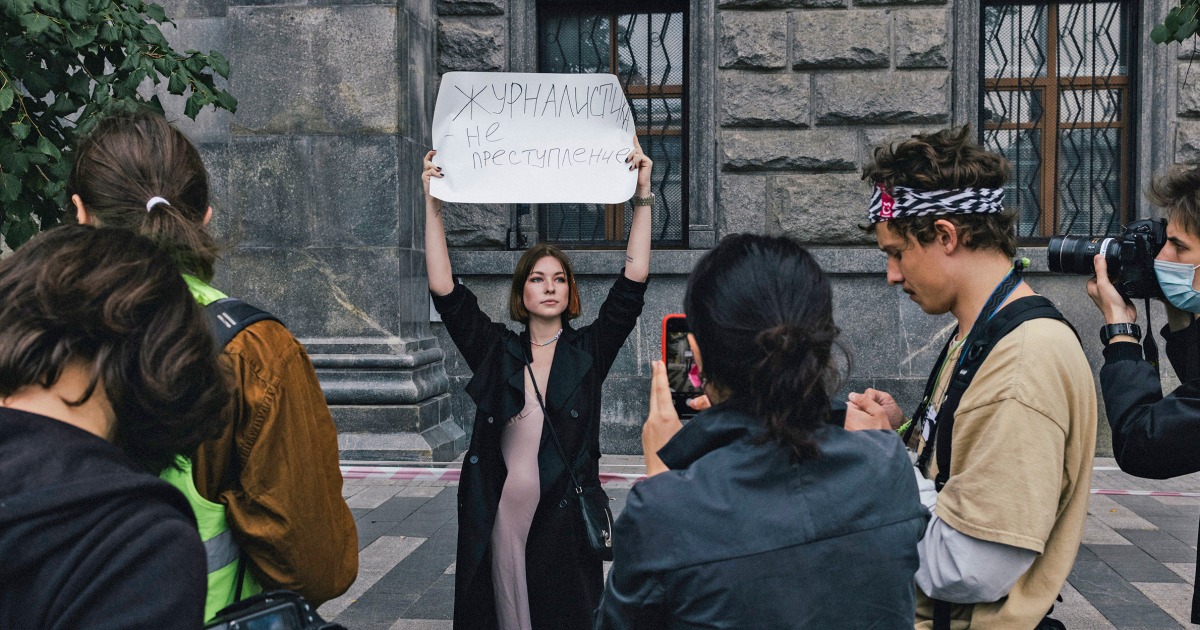 Mironova, who asked for her current location not to be mentioned out of fear of reprisal, said she and her colleagues first decided to leave their Moscow newsroom when they found out police would be coming to their offices after blocking access to the channel's website.
She packed up her stuff, headed to the airport with colleagues and left the country she had hoped might see a different future.
The next day TV Rain announced it would suspend operations, while independent radio station Echo of Moscow decided to shut down after access to its site was also blocked.
The Kremlin has driven out the last remaining bastions of independent and international news media, while restricting access to social media sites that might also offer a counter to the official narrative of a limited military operation intended merely to "de-nazify" Ukraine.
Journalists are getting out before facing a visit from Putin's security services; Russians who remain have little news beyond state media.
Mironova has left behind her fiancé, a former journalist who was imprisoned in 2020 on charges of treason and remains behind bars. She said she didn't want either of their families to have to take on expenses like sending food if she was also jailed.
"They have no money for two people in prison," Mironova said.
TV Rain anchor Mikhail Fishman, 49, said he was blocked from entering Georgia at the country's Tbilisi international airport.
He believes it was due to concerns that his presence as a critical journalist would worsen the country's relations with the Kremlin.
In response to a request for comment, Georgia's Ministry of Internal Affairs referred NBC News to past comments on the subject in which minister Vakhtang Gomelauri said Fishman was one of more than 100 foreign citizens to fall foul of tightened border control policies from law enforcement agencies.
Fishman, who has left Russia but also withheld his current location over fears of reprisal, said he had promised himself he would stay in Russia as long as the independent channel was still on the air.
He said the new law that sets out prison terms for anyone going against the government's messaging on the war made him especially concerned.
"It was clear that we, TV Rain [and] independent journalists as a whole, are now treated as enemies of the state," he said. "Who knows what would be the next step."
Source: This post first appeared on NBC News
5.9k Share this