Share this @internewscast.com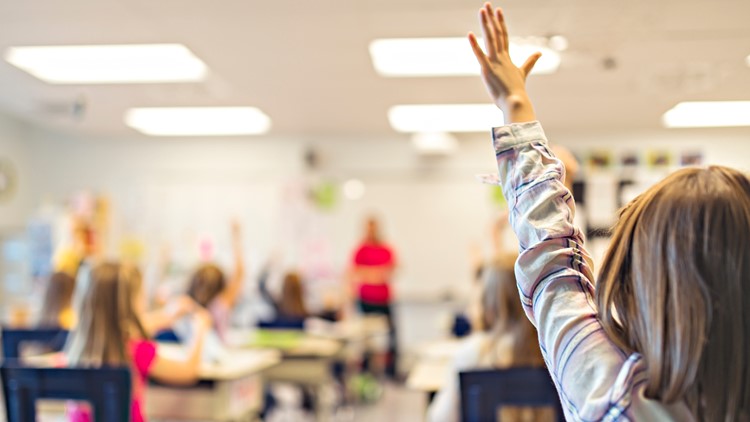 In court on Thursday, the attorney for the Board of Education members argued the constitution was violated when the general assembly passed the budget.
OHIO, USA — A Franklin County judge granted a temporary restraining order Thursday in a lawsuit filed by seven Ohio Board of Education members against the state of Ohio and Governor Mike DeWine for their takeover of the state's public education.
In a lawsuit filed Tuesday, the seven board members are alleging that a Republican-backed overhaul of how the state oversees K-12 education, including decisions on academic standards and school curricula, violates the state's constitution.
In court on Thursday, the attorney for the board of education members argued the constitution was violated when the general assembly passed the budget, giving Gov. DeWine control over the board.
"The constitution mandates a board of education and superintendent of public instruction in the state of Ohio. This is a constitutional requirement that has been respected for 70 years," said attorney Amanda Martinsek.
The board of education members believe if Gov. DeWine takes over, the board will be a shell of itself with no power. Board members said challenging the decision was the right thing to do.
"This is about democracy, accountability and transparency. What the legislator did in the 11th hour during the budget took away 11 million people's voices," said Teresa Fedor, a state board of education member.
The board members filing the lawsuit believe their role is to be a voice for local people.
"It is removing parent voices from the conversation around education. We cannot silence families and they have to be present when we talk about education in the state of Ohio," said board of education member Michelle Newman.
On the other side, the state believes the board members waited too long to challenge the decision.
"It has been 77 days since the governor signed the bill. Plaintiff waited until less than 48 hours to file the complaint, Sept. 19. That's 14 days below the law is effective," said Julie Pfeiffer, section chief at the Ohio attorney generals office.
They argue these board members are a minority in not wanting the governor to be a part of the state board of education.
"The plaintiffs are seven individual members of the state board of education which is 19 members. So what you have is minority action. They have no ability to speak on behalf of the board," said Pfeiffer.
Lieutenant Governor Jon Husted weighed in on the issue. He said the state board of education has not been productive.
"It's wasteful. It's frivolous. It's going to hold back education in Ohio, we won't be able to move forward. The people who have filed this lawsuit have failed for two years to hire a full-time superintendent," said Husted.
There will be a preliminary injunction hearing on Oct. 2 to hear more in-depth arguments from both parties.
Share this @internewscast.com