Share this @internewscast.com
New South Wales
has detected its first case of the Omicron BA.4 sub-variant, prompting a warning from health experts about coronavirus reinfections.
NSW Health confirmed the BA.4 infection in a traveller returned from South Africa yesterday, as the state flagged 13,771 new COVID-19 cases and a further 19 deaths.
The World Health Organisation first flagged the new strain, and another, BA.5 in mid April, warning they contain mutations that may help them evade the immune system in people already vaccinated.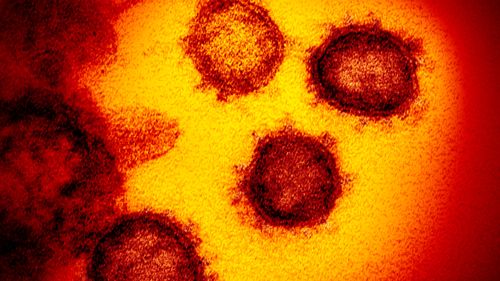 James Wood, a mathematician at UNSW's School of Public Health and Community Medicine, said it's likely thousands of Australians have been already been reinfected with the virus after multiple strains emerged.
"We are going to see new sub-variants causing increased transmission in Australia within the next couple of months," he told
Sydney Morning Herald.
"BA.4 and BA.5 in South Africa are clearly causing cases to go up, and we can expect these are already here in low numbers."
The number of people who have been reinfected is not made public by NSW Health, however data from overseas shows a surge in people who have caught the virus twice.
Victoria has reported almost 10,000 COVID-19 reinfections, between late December last year and the end of March 2022.
The detection of BA.4 in NSW comes weeks after Victoria health authorities confirmed the detection of a new Omicron sub-variant in wastewater.
The sub-variant, which is believed to be either BA.4 or BA.5, has been confirmed from samples taken from the Tullamarine catchment.
Source: 9News
Share this @internewscast.com