Share this @internewscast.com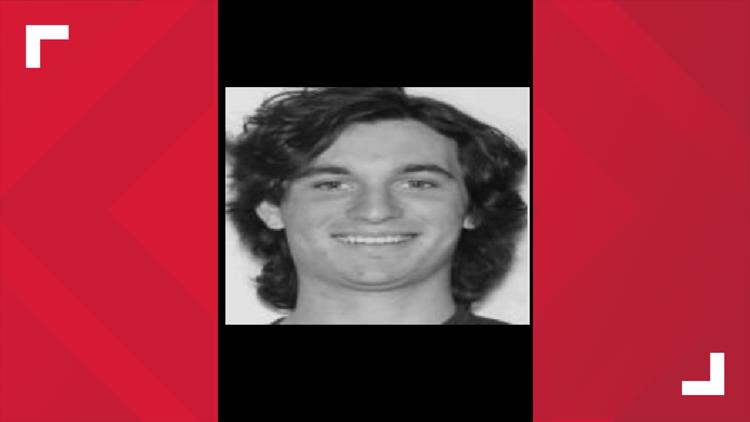 A police report says Spencer Pearson stabbed Madison Schemitz 15 times. Her family says he was her ex-boyfriend.
PONTE VEDRA BEACH, Fla. — The arrest warrant for Spencer Ross Pearson, the 18-year-old accused of stabbing three people near a Ponte Vedra restaurant Saturday, says he had been following one of the victims — identified by family as Madison Schemitz — for months. The warrant shows Pearson stabbed her 15 times during the attack.
Pearson is currently in the hospital with self-inflicted injuries, but has been served the warrant. 
Schemitz, a rising senior and star athlete who plays softball at Ponte Vedra High School, had been threatened by Pearson, according to her sister, Tatiana Cruceta. Police records show he had been following her since March 2023. She was the first one injured in the attack, and family says she is currently paralyzed. 
"I don't know all the details, but I do know that there were some issues in the past after they had broken up, where he was threatening her safety," Cruceta said. "My mother was looking to get a restraining order against him so this was definitely premeditated. This was definitely something that he had planned."
She says the pair had been broken up for a couple of months. 
Records also show her mother, Jacki Rogé, was stabbed twice, in the forehead and leg. Also injured was Kenned Armstrong, who stepped in to help when he saw the attack. 
Reports and witnesses say that Schemitz and Rogé tried to leave Mr. Chubby's Wings, where they were eating dinner when the crime occurred, trying to leave when they saw Pearson. 
According to police, Pearson then charged after Schemitz and began stabbing her. Her mother was injured when she tried to intervene.
Schemitz suffered damage to her spinal cord in the attack and is currently paralyzed, according to her family.
Cruceta, Madison's oldest sibling, told First Coast News On Your Side that although her sister is paralyzed at the moment, the family is confident she will recover.
"Madison is a fighter, you know. She's going to make it through this, and I know she is going to walk out of this hospital." Cruceta says the teen has already undergone multiple surgeries, and that her mother had surgery Monday for a ruptured artery in her hand.
"Madison's the sweetest person you'll ever meet, she's always smiling, always," Cruceta said. "So as soon as I answered the phone — we all call her 'Sass,' that's her nickname — so I said 'how you doin, Sass, how you feelin?' And she goes 'Oh just dandy.' So she was cracking jokes and trying to be strong."
Share this @internewscast.com