5.9k Share this
The NSW COVID and Economic Recovery Committee met last night and the discussion around easing isolation rules was top of the agenda.
Queensland health minister Yvette D'Ath said the Sunshine State would likely follow a similar course of action. Queensland today recorded 8995 new cases of COVID-19.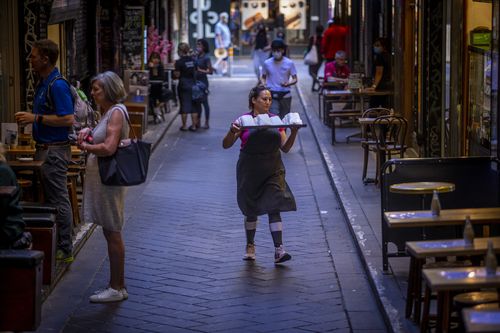 "It is possible absolutely," Ms D'Ath said.
"It's still to be finalised I'm just waiting to hear from Victoria and New South Wales to hear what the details are as far as the lifting of any quarantine requirements and what will be required of individuals who are living in a household where someone is positive."
The Minister said she expected to be briefed by the Chief Health Officer this afternoon but the announcement would not be made today.
"I am keen to see consistency," Ms D'Ath said.
"I would have liked this be a national decision where all states and territories implement changes at the same time to avoid any confusion."
Positive cases will still be required to isolate for seven days.
The easing of restrictions
in New South Wales and Victoria comes as NSW today recorded 15,414 COVID-19 cases and 15 deaths. Victoria saw 10,628 new infections and 14 deaths.
NSW Premier Dominic Perrottet advised caution despite the changes.
"This is not the end of the pandemic, we will always tailor our restrictions as we have said from the outset over the last two years, from the circumstances that we find ourselves in," Mr Perrottet said.
"But today is a day where the people of our state in NSW can be incredibly proud." We have put downward pressure on our health system and that is because of the efforts and sacrifice people have made," he added.
Source: 9News
5.9k Share this