Share this @internewscast.com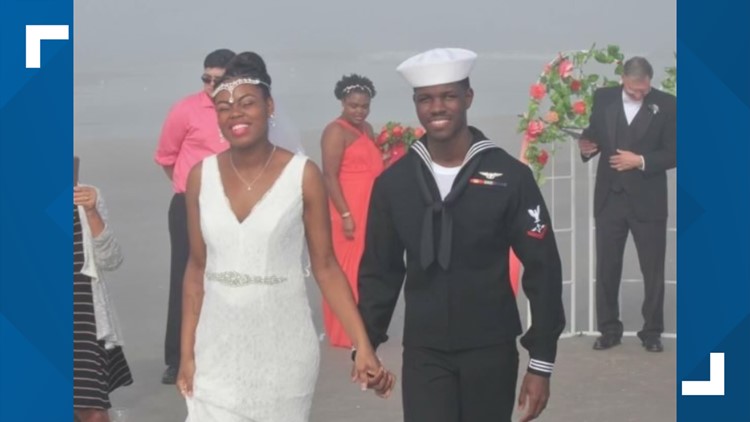 Jacksonville Sheriff's Officer update said Officer Malik Daricaud "has small improvements daily and he continues on what appears to be a long road to recovery."
JACKSONVILLE, Fla. — An officer critically injured in a Sunday morning shooting continues his path toward recovery. 
A statement from the Jacksonville Sheriff's Office issued an update on his condition along with a plea to respect the family's privacy. 
"Following the shooting incident involving Officer Malik Daricaud, he has shown small improvements daily and he continues on what appears to be a long road to recovery," the statement said.
"As he and his family continue in this process, their family life has been upended and every day brings new and greater adversities. As such, they are requesting that members of the media not reach out to the immediate or extended family by way of phone or electronic media, as well as knocking on doors to answer questions or request interviews. Though they very much appreciate all of the support from the Sheriff's Office and the community since the tragic incident, they have requested time for Officer Daricaud to heal and the family to transition to this sudden, and prayerfully temporary situation."
The statement continues, "Thank you from the JSO Family for what have done – and thank you in advance for respecting the wishes of the Daricaud Family."
Daricaud was shot and seriously injured when officers knocked at a suspect's door early Sunday morning, Sheriff T.K. Waters said. 
The shooting took place near Morse Avenue on the city's Westside.
Daricaud was shot once, Waters said, but he could not confirm where the shot hit. Waters visited the officer in the hospital and says he is awake and speaking, but the situation is "tenuous." 
Body camera footage shows that the officer fell flat on his back, causing the camera to put up at the sky, and did not move after the shots were fired. 
He was accompanied by several other officers, as well as the suspect's mother, when the shooting occurred.
Video shows that the shooter, identified as Tyliko Maduro, was prepared to shoot when police came to the door.
Police were following up on a traffic stop on March 19 where Maduro fled the scene. Waters said the offense was not serious enough for officers to give chase, so they planned to go to Maduro's door and speak with him instead.
Officers met Maduro's mother while searching for him, and she accompanied them to knock on the door of the residence he was inside.
Waters said officers did not secure a warrant because they did not plan to search the home. They only intended to have a conversation with Maduro. 
When officers knocked at the door, video shows, Maduro began shooting.
Police did not return fire and a SWAT team was called to extract Maduro.
Waters confirmed that Maduro fatally shot himself during the SWAT standoff later on Saturday.
He said he did not know Daricaud well previously, but understands he is a "fine young officer."
"I don't know if his career is going to ever be the same," Waters said. "If there's going to be a career from now on." 
Share this @internewscast.com