Share this @internewscast.com
An Australian woman who had been imprisoned for 20 years over the deaths of her four children was pardoned and freed Monday after new scientific evidence suggested they died of natural causes, as she had always maintained.
Kathleen Folbigg, 55, received an unconditional pardon from New South Wales Gov. Margaret Beazley and was released from a prison in the city of Grafton.
New South Wales Attorney General Michael Daley told reporters he had recommended that Folbigg be pardoned based on preliminary findings from a second inquiry into her guilt by former state Chief Justice Tom Bathurst.
Bathurst has been reviewing Folbigg's 2003 convictions of the manslaughter of her son Caleb, the infliction of grievous bodily harm on her son Patrick and the murders of her children Patrick, Sarah and Laura.
"I have reached the view that there is reasonable doubt as to the guilt of Ms. Folbigg for each of these offenses," Bathurst wrote in a memo he sent to Daley last week, citing medical and genetic evidence, as well as the conduct of the trial.
Folbigg was serving 30 years in prison and would not have been eligible for parole until 2028, five years before the end of her sentence. Bathurst's final report could recommend that her convictions be overturned.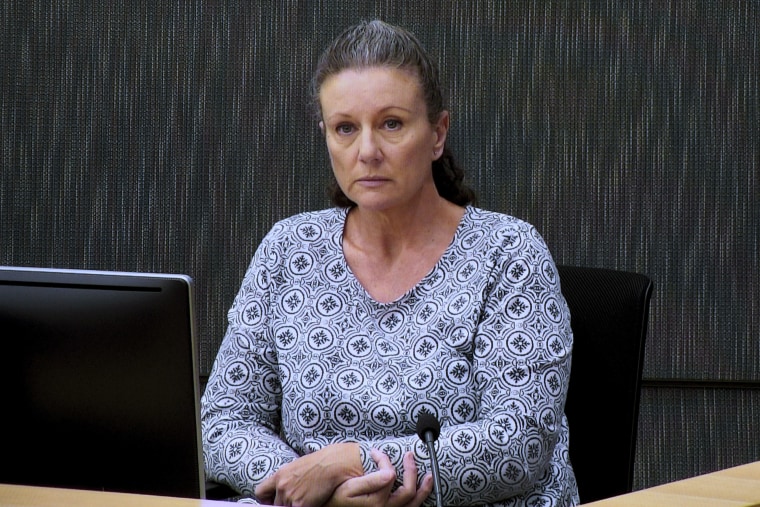 "She is very, very happy," New South Wales lawmaker Sue Higginson told NBC News. "I have had messages that there have been tears, there's laughter, there's hug with her friends and that she is seeing life now very differently from how it's been for the last 20 years."
Higginson also said she thinks "it's absolutely inevitable that her convictions will be overturned," adding, "What we've seen now is clear evidence, as well." 
An earlier inquiry, which ended in 2019, concluded that there was no reasonable doubt about Folbigg's guilt. The second inquiry was prompted by a 2021 petition in which 90 scientists and medical professionals argued that new scientific evidence "creates a strong presumption that the Folbigg children died of natural causes."
"The entire time that Kathleen Folbigg has been in custody is a result of a miscarriage of justice," they argued.
Folbigg was convicted of manslaughter in the 1989 death of her first child, Caleb, who was 19 days old. She was convicted of murder in the deaths of her three other children: Patrick in 1991 at 8 months, Sarah in 1993 at 10 months and Laura in 1999 at 19 months. Folbigg said she discovered all of the deaths.
Bathurst said there was a "reasonable possibility" that three of the children died from natural causes, pointing to a genetic mutation known as CALM2-G114R, which was later discovered to have been shared by Sarah and Laura. Laura also could have died from myocarditis, he said.
In Patrick's case, Bathurst said, an "underlying neurogenic disorder" could have caused his sudden death.
Though there was no physical evidence, prosecutors argued that Folbigg smothered the children and that similarities among the deaths made it extremely unlikely that the deaths could have been a coincidence.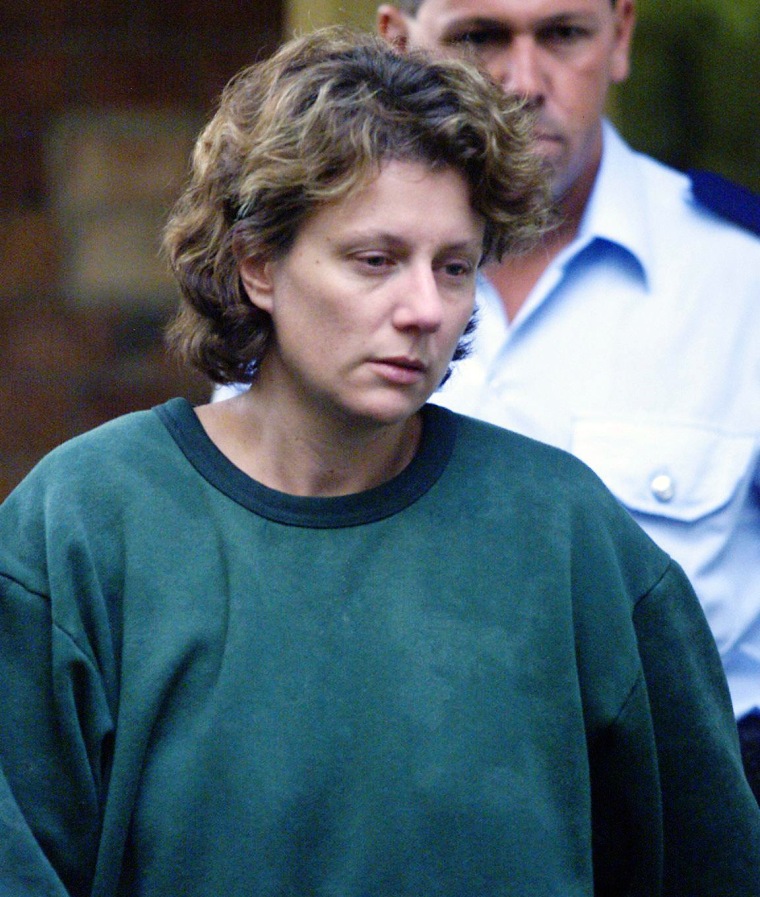 Bathurst described the prosecution's case as "entirely circumstantial" and said he was "unable to accept" that Folbigg was "anything but a caring mother for her children."
He also criticized the prosecution's reliance on diary entries in which Folbigg expressed feelings of guilt but did not directly admit to having killed any of her children.
"The entries were explicable as the words of a grieving, depressed and traumatized mother, feeling guilt at the unexplained deaths of her four children," he wrote.
If her convictions are overturned, Daley said, Folbigg would have the option "to initiate civil proceedings against the state of New South Wales for compensation."
Higginson, the local lawmaker, said that although the decision to seek compensation may be "a matter for Kathleen" to consider, "we need to look at the efficiency, the access and the effectiveness of our justice system."
"There is no greater wrong than taking somebody's freedom wrongfully and holding somebody in a prison wrongfully," Higginson said. "But that's what happened here."
Daley said Folbigg was informed of the pardon before the announcement "to ensure that there was appropriate support around her." He said he had also notified Folbigg's former husband, Craig Folbigg, saying it would be a "tough day for him."
"We've got four little bubbas who are dead, a husband and wife who lost each other, a woman who spent 20 years in jail and a family that never had a chance," Daley said. "So you'd not be human if you didn't feel something about that."
Share this @internewscast.com