Justice Department files suit vs. Norfolk Southern over Ohio train derailment
Share this @internewscast.com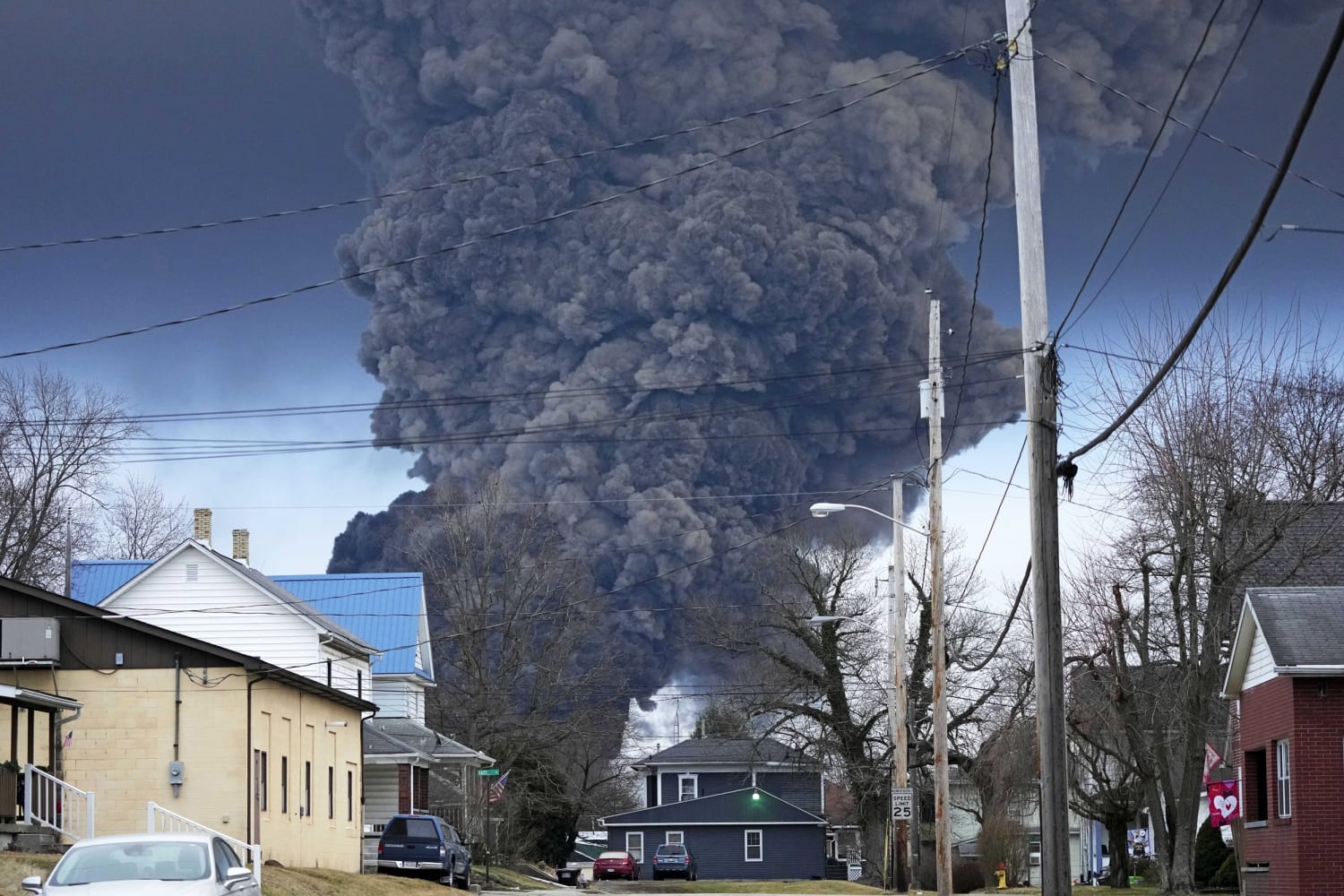 The federal government filed a lawsuit Thursday against Norfolk Southern, blaming the freight carrier for last month's train derailment that allegedly contaminated waterways and air in northeast Ohio.
The U.S. Department of Justice, acting on behalf of the Environmental Protection Agency, filed the civil complaint two weeks after the state of Ohio also took similar action against the rail giant.
No one was injured in the Feb. 3 derailment that forced thousands to evacuate from East Palestine for severals days as toxic chemicals were released, to head off a potential explosion.
Federal authorities want a court to hold Norfolk Southern "accountable for unlawfully polluting the nation's waterways and to ensure it pays the full cost of the environmental cleanup," according to the complaint, filed in U.S. District Court for the Northern District of Ohio.
The Department of Justice cited multiple, alleged violations of the Clean Water Act in seeking fines against Norfolk Southern.
While tests have yet to find dangerous levels of chemicals in the nearby water or air, many local residents have said they're concerned about long-term health implications stemming from the derailment.
"As a result of this incident, hazardous materials vented into the air and spilled onto the ground," according to the complaint. "These substances contaminated local waterways and flowed miles downstream."
A Norfolk Southern rep on Friday said the company is working hard to "make it right" for residents of East Palestine and others living near the Ohio-Pennsylvania border.
"Our job right now is to make progress every day cleaning up the site, assisting residents whose lives were impacted by the derailment, and investing in the future of East Palestine and the surrounding areas," Norfolk Southern spokesman Connor Spielmaker said in statement.
"We are working with urgency, at the direction of the U.S. EPA, and making daily progress. That remains our focus and we'll keep working until we make it right."
Share this @internewscast.com