Share this @internewscast.com
Travis Scott had the support of his daughter, Stormi Webster, and Kylie Jenner at the 2022 Billboard Music Awards this past Sunday (May 15). The 'Highest in the Room' artist hit the stage with a performance to remember.
The Billboard Music Awards was the first major performance of Travis Scott's since the Astroworld Festival tragedy led to the deaths of ten fans. One of the youngest victims was a 9-year-old boy who was trampled during the chaos after he fell off his father's shoulders.
"I think it's more so about stepping up to figure out what the problem is, and I can take that," Travis Scott said during an interview with Charlamagne Tha God last December. "I can take stepping up to figure out what the problem is," the recording artist said. "I can take stepping into figuring out the solution [so it] never happens again, 'cause that's what I genuinely wanna do in general," Scott explained.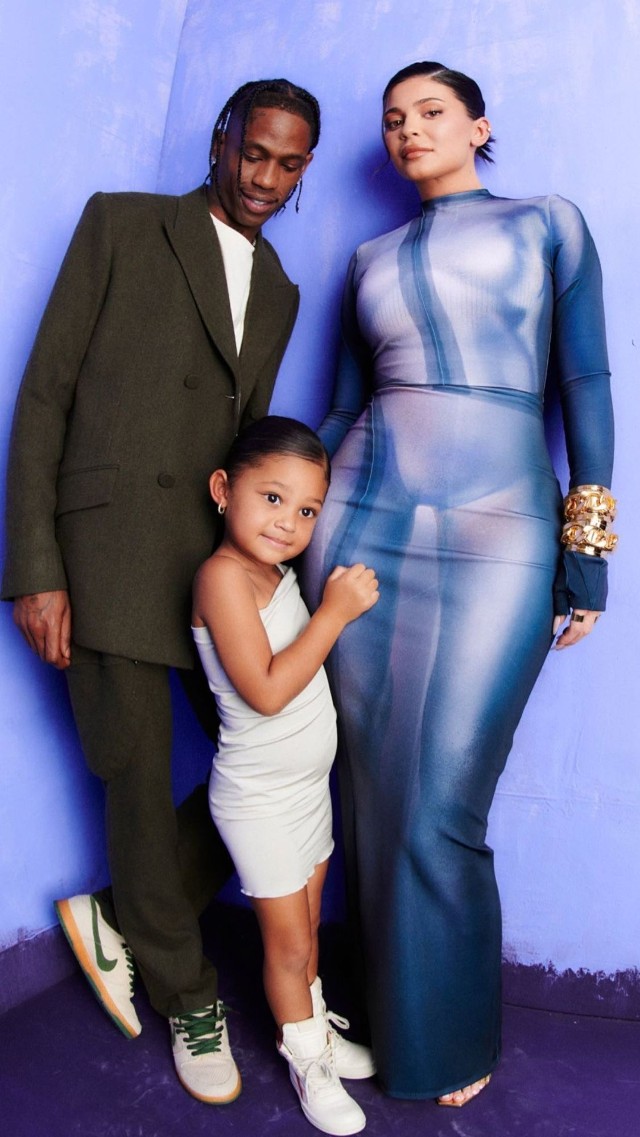 "I definitely wanna step in to figure out how can we fix this in the future," the recording artist continued. "What can we do to change these things," he asked.
"Fans come to the show to have a good experience, and I have a responsibility to figure out what happened here. I have a responsibility to figure out the solution," Travis told Charlamagne.
"Hopefully this takes the first step into us as artists having more insight of what's going on and the professionals to surround and figure out more of an intel, whether it's tech, whether it's more of a response, whether it's … Whatever the problem is, to figure out that, and then in the future and moving forward and concert safety, make sure this never happens again."
Several entertainers took extra precautionary measures, which included stopping their shows at the sight of potential medical hazards, after the Astroworld Festival tragedy. Travis Scott and Kylie Jenner recently welcomed their second child who made their daughter a big sister for the first time.
Photo: Kylie Jenner/Instagram/ Getty Images

Post Views:
118
Share this @internewscast.com