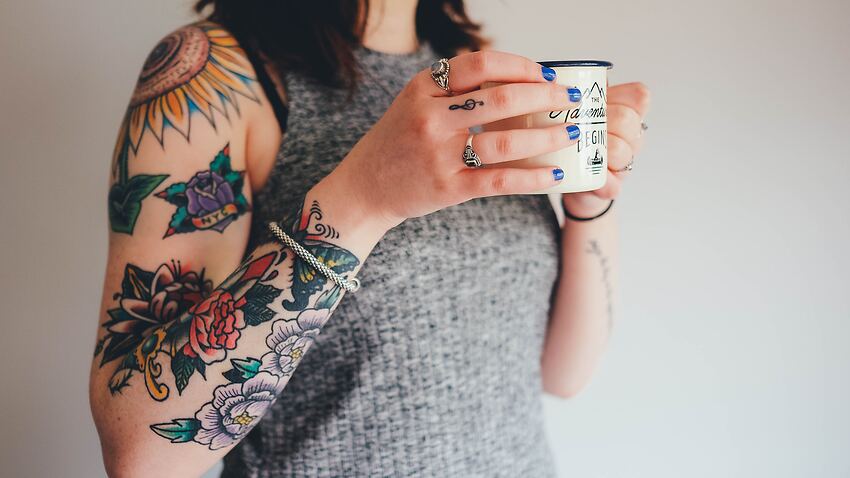 Video above: Are humans the only species who have the desire to be child free? An evolutionary biologist explains. Full ep. on SBS On Demand.
Hayley Walker is adamant she won't be having children due to her fear about where our planet is heading.
"Five, 10 years down the track who knows how much worse things are going to get," she says.
The 27-year-old hospitality worker, who is currently single, says her mind has been made up and she won't be changing it for anyone.
"I do worry about the future for my nieces and nephews, I think about what earth will be like for them. It's something I'm set on. For me, it's too important to compromise on."
The United Nations' World Population Prospects 2019 report forecasts that by 2050, the world's population will be nearly 10 billion, up from 7.7 billion now. With each new person more emissions are produced.
Some climatologists say that without extreme action the world is on track to hit four degrees Celsius of warming by the end of the century. A World Bank report says this has to be avoided, and warns of unprecedented heat waves, severe drought and serious impacts on ecosystems and "human systems."
A warming planet, our changing weather systems, the amount of plastic that's in the ocean and our recycling policies are all things that weigh heavily on Hayley's mind – but more so is what she describes as "political inaction."
I look at how bad it's been and think about how much worse it's going to get, but on a daily basis … it feels really daunting, it's not a future I want to bring children into.
"With the current leaders, it's still such a battle to get any conversation happening about climate change … It feels like nationally and politically we're sitting on the fence about it.
"I look at how bad it's been and think about how much worse it's going to get, but on a daily basis … it feels really daunting, it's not a future I want to bring children into."
Some studies and organisations, like Population Matters, support the benefits of halting procreation, or in the less extreme cases at least having less children – like the Duke and Duchess of Sussex declared. But there are others who argue that raising environmentally conscious children and changing your families habits to be more environmentally friendly is a less drastic way to make change.
For 24-year-old Freya, who always wanted to start a family, the procreation debate, and her concerns about climate change, has her questioning her desires.
When she met her fiancé, one of the things they bonded over was their desire to have children. Now the pair are not sure children are on the cards.
It was about two years ago when Freya says she began to read more about how not having children could help lessen the effects of climate change.
"I started to acknowledge the fact that having a kid in the western world is a really resource heavy thing to do and it made me very wary of the decision I was eventually going to have to make," she says.
Children and the environment have become a regular topic of conversations for Freya and her fiancé.
"It actually feeds its way into almost casual conversation just because we now know so many babies – we've got nieces and nephews – and we are looking at them and thinking what's it all going to look like when they are our age," she says.
"I don't believe it's fair that it's a decision we have to make, there are plenty of institutions and government bodies that should be taking initiative so that this choice isn't taken away from people.
"But it's all about where the line of moral responsibility is drawn, whether it lies with us as individuals or with the people who say they have our best interests at heart and lead the country."
Source: SBS