A female zookeeper is in serious condition after being attacked by a lion at a NSW zoo.
Paramedics were called to Shoalhaven Zoo on the South Coast at about 10.20am today.
Four ambulance crews and a rescue helicopter are attending the incident.
NSW Ambulance says the woman, aged 35, is in serious condition suffering wounds to the neck and face.
Shoalhaven Zoo is 160 kilometres south of Sydney and has been closed since the start of the coronavirus emergency.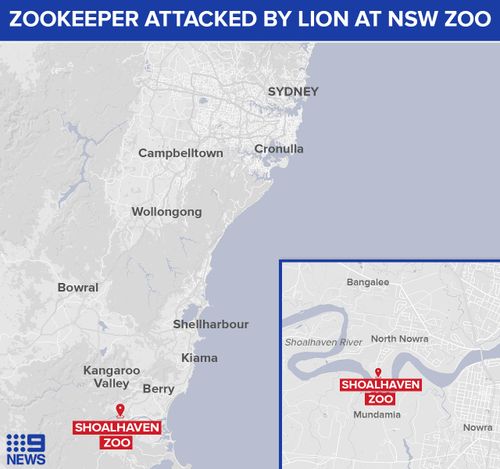 It holds more than 100 species of animals and birds.
Source: 9News