3.9k Share this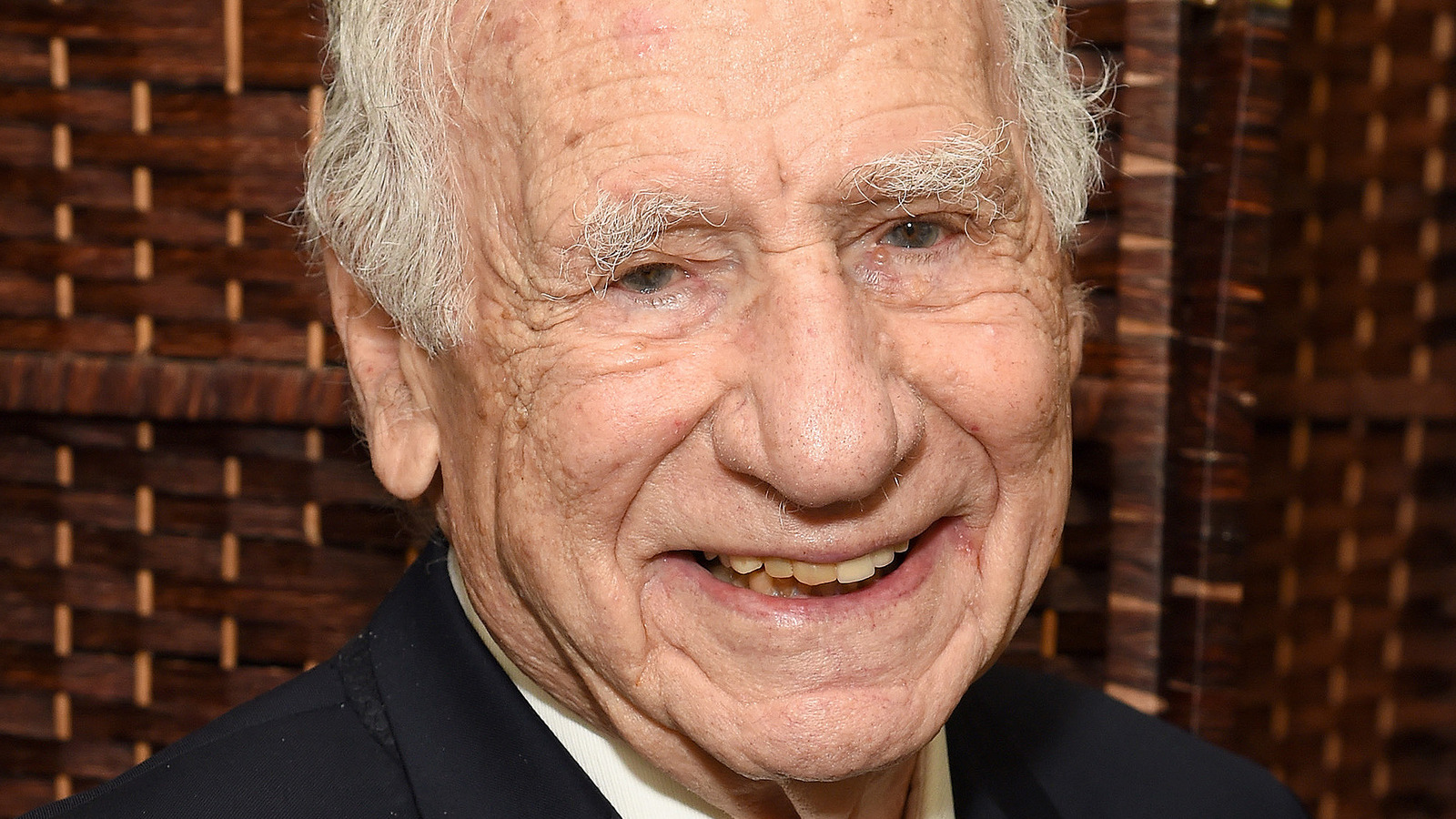 According to a 2019 biography on Mel Brooks by Patrick McGilligan, Mel's first marriage to Florence Baum was not much of a happy one. Per the Daily Mail, the book "Funny Man: Mel Brooks" asserts that Brooks would "slap" three single dollars onto Baum's dresser every day as her "daily allowance." Book critic Alexandra Jacobs of The New York Times noted that Brooks didn't even name Baum in his 2021 memoir despite the fact that they were married for almost a decade.
In those nine years, the couple had three children together: Stephanie, Nicky, and Eddie. Brooks and Baum divorced in 1962, just two years before Brooks would marry his second wife, Anne Bancroft, per Closer Weekly. According to McGilligan's book, Brooks not only cheated on Baum several times with Eartha Kitt, but he would also get physically violent. Baum even said he had hit her during their divorce proceedings (per Daily Mail.)
If you or someone you know is dealing with domestic abuse, you can call the National Domestic Violence Hotline at 1−800−799−7233. You can also find more information, resources, and support at their website.
Source: Nicki Swift
3.9k Share this