3.9k Share this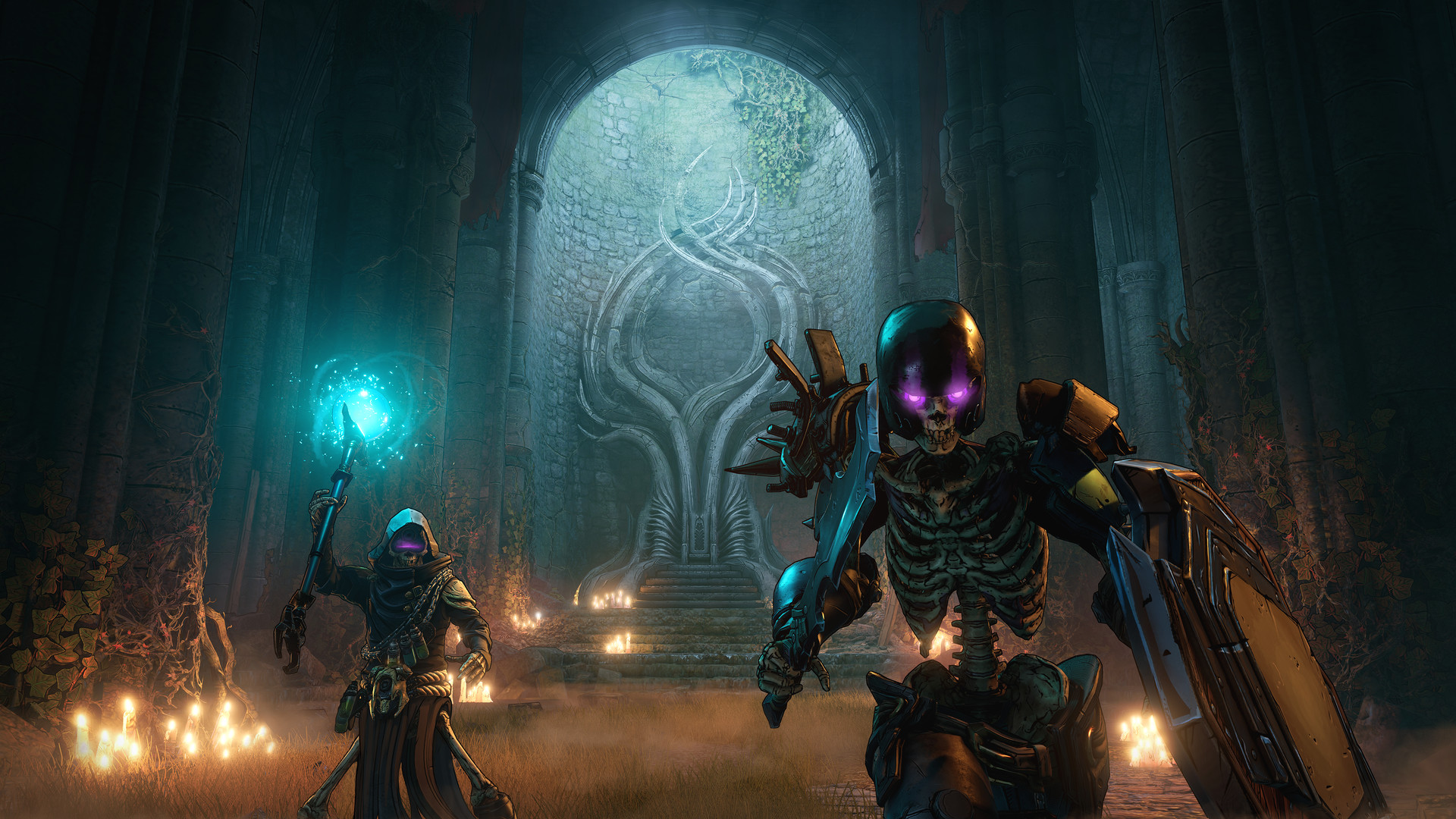 What if you're planning to play Tiny Tina's Wonderlands on PC, though? Well, that's where things start to get kind of tricky. Here are the currently scheduled Tiny Tina's Wonderlands PC release times for most time zones:
Pacific Time: March 24 – 4:00 PM PT
Eastern Time: March 24 – 7:00 PM ET
Brasilia Time: March 24 – 8:00 PM BRT
Greenwich Mean Time: March 24 – 11:00 PM GMT
Central European Time: March 25 – 12:00 AM CET
South Africa Standard Time: March 25 – 01:00 AM SAST
Moscow Standard Time: March 25 – 02:00 AM MSK
Singapore Time: March 25 – 07:00 AM SGT
Japan Standard Time: March 25 – 08:00 AM JST
Australian Eastern Time: March 25 – 10:00 AM AET
New Zealand Daylight Time: March 25 – 12:00 PM NZDT
As you can see, the global PC release schedule for this game is much more staggered. While some PC gamers will be able to officially launch the game sooner than their console cousins, others may need to wait a little longer.
Please also note that Tiny Tina's Wonderlands will support cross-platform play at launch (a big step forward for the Borderlands series). So, if you're planning on playing with someone who is using a different platform or is in a different time zone, you may need to adjust your schedules appropriately.
As always, please note that release times are always scheduled to change or simply be impacted by day one server issues that may prevent you from being able to launch the game at the intended time.
Source: Den of Geek
3.9k Share this