NT to review bail laws, increase police powers after Darwin stabbing
Share this @internewscast.com
Northern Territory
Chief Minister Natasha Fyles has unveiled a range of "immediate" measures to combat violent crime in the wake of a 20-year-old's stabbing death at a Darwin bottle shop.
Keith Kerinauia, 19, on Tuesday faced Darwin Local Court accused of fatally stabbing Declan Laverty, 20, who was working at the BWS bottle shop in Jingili, in Darwin's north.
It is alleged the attack occurred after Kerinauia was refused service.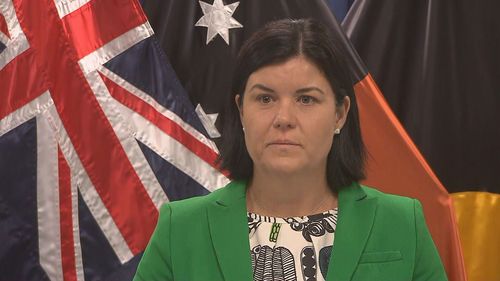 Fyles today launched some "immediate" measures she said would improve community safety.
The government will review bail laws and penalties for weapon offences, including the presumption for and against bail.
Police will also be granted heavier search powers, with Deputy Commissioner Michael Murphy saying officers would be able to act on a "hunch" or a tip from the community if they suspect somebody is carrying a weapon.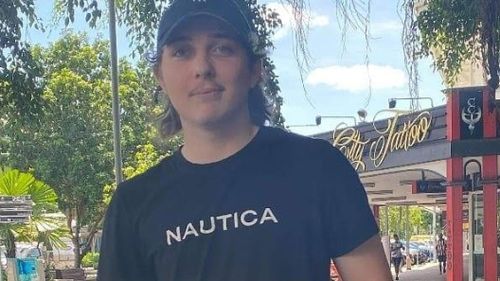 The government will also seek to grant the power to wield capsicum spray to transit safety officers and crowd controllers.
A workplace safety review will involve a broad audit of late-night outlets such as bottle shops, service stations, and fast food restaurants.
As this gets underway, NT Police will launch a "high visibility" operation targeting known hotspots.
"We've got more cops than we've ever had," Murphy said.
The government will also relaunch Alcohol Secure to help licensed venues and bottle shops secure their premises while open or closed.
Fyles said they would also fund three months of crowd control officers at bottle shops for three months, while they work to improve safety and training for retail workers, including how to de-escalate confrontational situations.
The NT parliament, meanwhile, is currently debating updating the Trespass Act to allow businesses to ban troublemakers.
While this suite of measures comes in the wake of Laverty's death, Fyles said there had been more and more edged weapons being carried in the NT.
"This is not normal, we want to stop it before it takes hold," she said.
Murphy, meanwhile, warned against vigilantism – a topic he said had been current in the community.
"I'd urge people not to take matters into their own hands," he said.
Sign up here
to receive our daily newsletters and breaking news alerts, sent straight to your inbox.
Share this @internewscast.com