Share this @internewscast.com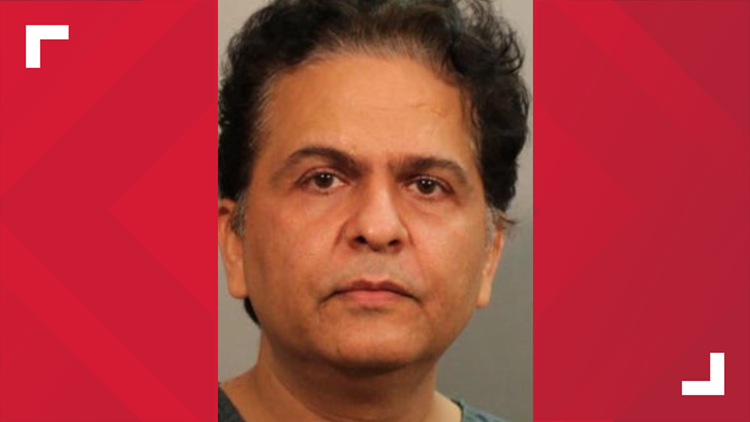 The two pending child sex charges against Dr. Om Kapoor follow an earlier conviction for exposing his sexual organs to a patient.
JACKSONVILLE, Fla. — The video with this story is from an earlier, related report.
A Jacksonville doctor has been charged with an additional count of sexual battery against a child under 12, according to new court filings in the 2020 case.
Dr. Om Kapoor is now charged with two counts of capital sexual battery stemming from an incident in which a child claims Kapoor sexually abused him during a sleepover at Kapoor's house.
Kapoor was previously convicted of exposing his sexual organs in 2017 to a patient at Baptist Medical Center Jacksonville, where he practiced at the time. He was sentenced to 12 months in jail. He was acquitted of an additional charge of battery.
According to the patient, who was being treated for Lyme disease, the doctor insisted on closely examining him from the rear during a routine exam. The patient told police he heard the doctor moaning and felt something wet hit his leg. When he turned around, he said he saw the doctor masturbating and ejaculating into a napkin. After the doctor left, court records show, the patient took the napkin to the Jacksonville Sheriff's Office and filed a criminal complaint.
While that case was pending, an alleged child victim reported being forced to perform oral sex on the doctor while at his house a few years earlier. That prompted an initial charge of capital sexual battery in 2020. The second charge, filed in early January, pertains to a second type of alleged assault, according to the State Attorney's Office, not an alleged second victim.
Kapoor's medical license remains active, though the state Medical Board imposed a restriction on his practice. According to an emergency order filed in 2018 and amended last February, "Dr. Kapoor's conduct of masturbating and ejaculating on a patient was so brazen and with such a wanton disregard for the laws and rules regulating the practice of medicine, that any male patient that presents to Dr. Kapoor for any purpose, is in danger of harm within the confines of the examination room."
The report says that because "Dr. Kapoor's continued unrestricted practice as a medical doctor constitutes an immediate, serious danger to the health, safety, or welfare of the citizens" of Florida, the state was restricting his license to "prohibit Om Parkash Kapoor, M.D., from treating and interacting with male patients without a healthcare professional holding a clear and active license with the Florida Department of Health physically present at all times…"
It's not clear why the DOH restricted Kapoor's interactions only with male patients.
Kapoor is currently seeking to modify the terms of his bond. Court records show he wants to have his court-ordered ankle monitor removed. The motion says that since the GPS monitoring device was ordered, Kapoor "has been in perfect obedience with" the conditions of his release.
The motion notes that Kapoor "relinquished his First Amendment Constitutional right to practice freedom of religion by agreeing, without Court Order, to not attend services at his place of worship because the alleged victim and the alleged victim's family are members of the same faith community."

That voluntary sacrifice, the motion says, "is a compelling demonstration of his good faith intention to maintain perfect obedience to the requirement that he have no victim contact whatsoever."
Kapoor is due back in court Tuesday morning.
Share this @internewscast.com