Share this @internewscast.com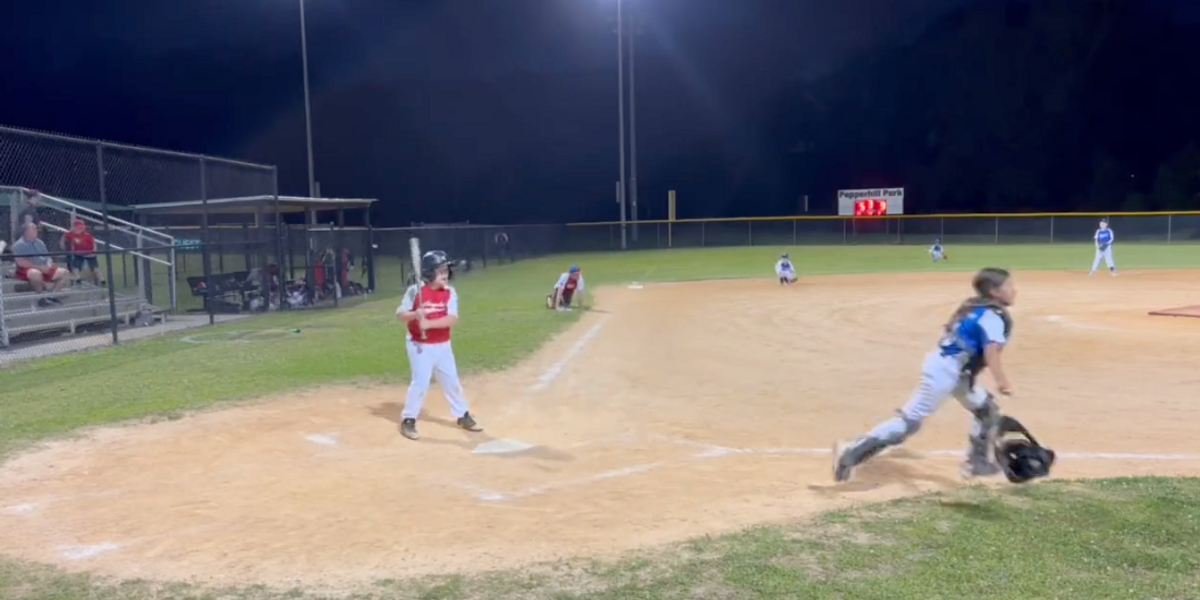 Police are on the hunt for multiple suspects involved in a "heinous and reckless" shooting at a park in South Carolina on Monday night that forced dozens of young children and their parents to duck for cover in fear for their lives.
What happened?
One parent's video of the shocking incident shows the youth baseball players and members of the crowd hitting the ground and crawling to safety as gunfire rings out at Pepperhill Park in North Charleston.
Many of the children appeared startled and confused by what was happening and a coach can be heard shouting, "Get down!"
According to WCSC-TV, the parent recording the video said between 50 and 75 gunshots were fired in a nearby parking lot at approximately 8:45 p.m., causing damage to multiple vehicles. Thankfully, no one was reported injured during the incident.
In a police report released on Tuesday, witnesses described seeing a "large group of teenagers" pull into the parking lot in separate vehicles and begin fist-fighting. Shortly after, the teenagers reportedly began shooting at each other. At least one of the suspects continued to shoot while driving at another vehicle that was fleeing the area, the report stated.
North Charleston police spokesman Harve Jacobs confirmed those details in conversation with WCSC following the incident.
"Witnesses indicated that multiple vehicles pulled into the parking lot, where a physical altercation took place, followed by dozens of gunshots," Jacobs told the outlet, calling the incident "heinous and reckless."
He added that "several youth baseball games were underway when this incident occurred" and that the gunfight "had nothing to do with the park, youth athletes, parents or coaches."
Mayor Keith Summey insisted that the city "will not tolerate this behavior and we will not allow this behavior to carry forward." In a press conference on Tuesday, he announced a $10,000 reward for any information leading to the arrest of the individuals involved.
[embedded content] VIDEO | Dozens of gunshots fired near youth baseball game in North Charleston www.youtube.com
What else?
One mother, Lori Ferguson, told the local news outlet that the harrowing incident has left her and her children shaken. It was Ferguson's husband, Blake, who recorded the video.
Ferguson said when she heard the gunshots ring out, she initially thought they were fireworks.
"And then all of a sudden, boom, boom, and 'Get down, everybody, get down!' And you're at a park. My kids are not with me directly and you just see everybody scattering," she recalled. "And my son's on the pitching mound by himself and it was just the most traumatic thing as a mother, as a citizen of this city, that you just feel helpless. I felt completely helpless."
Now her children are having a hard time feeling safe throughout the day.
"Now I understand we could walk down the street, something could happen. We could be at church, something can happen — 100% understand that," she said. "My kids asked me where the police were to protect them. They didn't want to take a shower, in our own home, because now they're traumatized by what happened tonight."
Police spokesman Jacobs advised that resources have been made available to those who need assistance recovering from the traumatic event.
Source: TheBlaze
Share this @internewscast.com