Share this @internewscast.com
An accused serial fraudster who allegedly posed as a fake deliveryman has conned more than a dozen
Melbourne
businesses out of almost $14,000.
Victoria police named their suspect, Mark Filiti, in a bid to track him down after he allegedly scammed at least 17 victims out of $14,000 between December 11 and January 21.
There is currently a warrant out for his arrest, police said.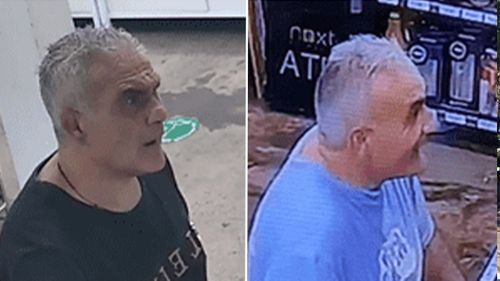 "We will get him it's just a matter of time," detective senior constable Amanda Wright said.
"Mark, if you're out there, hand yourself in because we'll get you."
He has allegedly targeted businesses from cafes, bakeries, ice cream stores, and bottle shops.
"His behaviour is brazen and disgusting," Wright said.
Police have been told in most of the incidents, Filiti claims he has a delivery of goods to make however requires payment before he can give them their items.
He also allegedly tries to sell goods at bargain prices but requires payment upfront.
Once the victims hand over the cash, between $100 and $2500, Filiti allegedly leaves, saying he'll get the items for delivery before taking off.
The first incident was on December 11 when $1800 was taken from a woman at a private residence at St Albans. 
"The first victim handed over $1800 that was meant for presents," Wright said.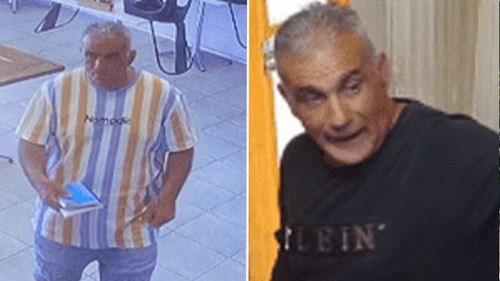 The next was when $200 was taken from a bottle shop in Sydenham on December 18. 
"My son called me and said somebody has stock from you. I said we don't buy stock from anyone else, we have our own supply," Amarjit Sohi the manager said.
"He said I'm talking to your dad… and he says to give me whatever's in the till."
On December 21, Filiti allegedly took $100 from the Croix Croissant bakery in Flemington after he demanded the cash in exchange for a fake coffee bean delivery from a cafe.
"The guy actually started yelling and threatening when he asked for the money," Riska the Croix Crossant baker manager said.
Days later, $2500 was taken from a shop in Werribee.
On January 4, $2000 was stolen from a fish and chip shop in Portarlington and on January 8, $1300 from a fast-food outlet in Pakenham. 
Sign up here
to receive our daily newsletters and breaking news alerts, sent straight to your inbox.
These are just a few of the dozens of alleged bogus delivery for cash incidents across Victoria over the past two months.
Investigators carried out a search warrant at Filiti's registered home at Burnside Heights. 
Filiti's estranged family then reportedly called him and he immediately hung up. 
He has been on the run ever since.
Anyone with information as to his whereabouts is urged to contact police.
Share this @internewscast.com