3.9k Share this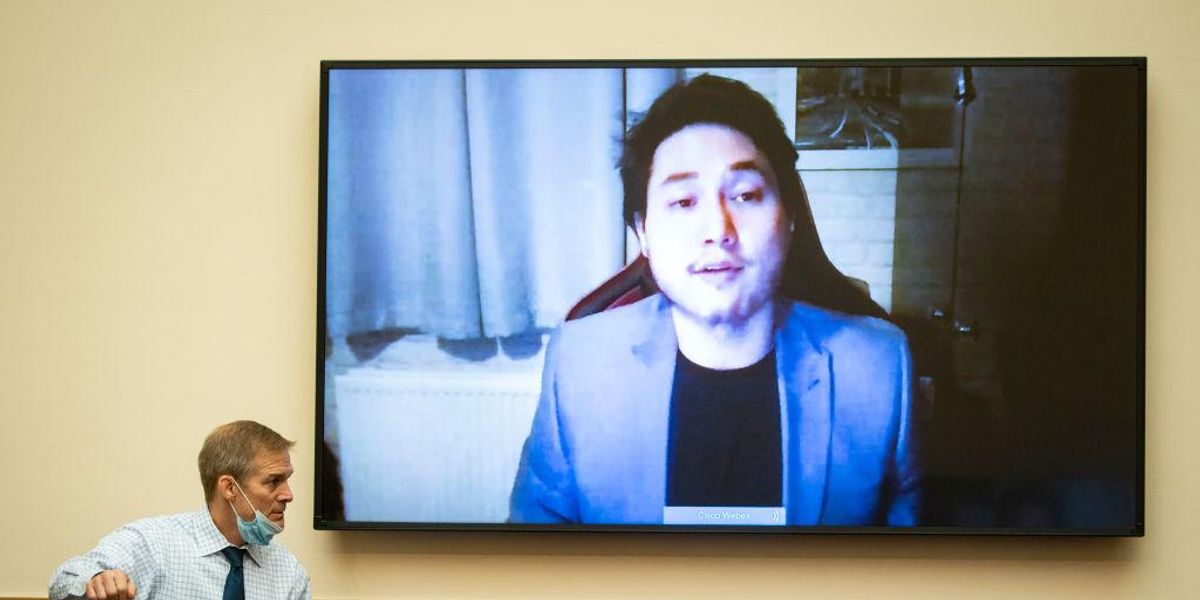 A self-described "progressive" freelance writer reportedly accosted an Asian man who he believed to be journalist Andy Ngo at a bar in New Orleans. However, Ngo said the writer bullied a random Asian man because he was not in the state of Louisiana at the time of the harassment.
Thor Benson is a freelance writer for left-wing media outlets such as The Atlantic, The Daily Beast, NBC News, and Business Insider. On Friday at 1:26 a.m., Benson proudly boasted on Twitter: "I just ran into Andy Ngo at a bar in New Orleans. I politely told him he's a 'garbage person.' Lol."
"I was at a dive bar and he came in and started talking to people and I put my hand on his shoulder and said it and then went out for a cigarette," Benson said of the alleged encounter.
Benson claimed that the man he harassed "just left," adding, "I think my comment made him nervous lol."
Some of Benson's followers advocated that he should have assaulted the man at the bar.
One of Benson's followers replied, "Did you throw a whiskey sour with a brick garnish at him? He needs the attention."
However, Ngo disputes Benson's story.
"Thor Benson, a freelance contributor to @thedailybeast, @PopSci & others tried to racially profile me in public & instead ended up harassing a random Asian victim," Ngo wrote on Twitter. "Benson announced this proudly & his followers urged violence against the man."
Ngo pointed out that he was "live streaming on GETTR on Thursday night" around the time that Benson claimed he confronted the journalist.
The Post Millennial – where Ngo is the editor-at-large – reported: "Ngo, a Portland, Oregon, native, was not even in New Orleans, nor Louisiana, at the time Benson approached the stranger and harassed him until he left."
Reactions to the situation blasted Benson for the alleged confrontation and branded him a "racist."
Podcast host Lauren Chen: "White journalist harasses random Asian person at bar wrongly thinking he's Andy Ngo Because I guess we all look the same."
BlazeTV host Steven Crowder: "I don't throw this term around flippantly. But you are a genuinely racist, pathetic excuse for a man. And you deserve everything coming your way."
Journalist Jonathan Choe: "ASIAN MEN BEWARE: It's a good thing the Asian American Journalists Association Convention @aaja won't be in New Orleans this year. @thor_benson and some of his followers are going after Asian guys who look like @MrAndyNgo but they got the wrong Asian. #StopAsianHate."
Attorney Harmeet K. Dhillon: "Bigot can't tell different Asians apart. Who is the garbage person?"
Editor JD Rucker: "It wasn't actually Andy Ngo but I guess we all look the same to racists."
Journalist Ian Miles Cheong: "Liberals are now harassing random Asians because they can't tell them apart from Andy Ngo."
Columnist Rita Panahi: "Racist Leftist loser thinks all Asians look alike. Abuses random Asian guy & comes on Twitter to brag about it."
Author Douglas Murray: "It wasn't him. And you're a racist. You gonna do this to black guys next? If they look like other guys you hate?"
Former Acting Director of the United States National Intelligence Richard Grenell: "Yesterday's champions of diversity are today's intolerants."
Commentator Stephen L. Miller: "'Andy Ngo is the white supremacist' screams the guy chasing random Asians out of bars because I guess they all look the same."
Editor Chadwick Moore: "You racially profiled a random Asian man you thought was Andy and then accosted him LOL #StopAsianHate."
Keith Olbermann shared a fake screenshot claiming that Ngo was assaulted by a sex toy, a claim that Ngo declared, "That's a fake tweet that was made by a far-left account to fool gullible people like you."
The fake screenshot reported swirled around the internet in August 2021 after being shared by an account that has since been suspended.
Ngo gained national attention for his reporting of Antifa in Portland – which has drawn the ire of left-wingers.
Ngo was attacked in June 2019 for being a journalist and covering an Antifa rally in Portland. He was taken to the hospital for his injuries.
In June 2021, Ngo was once again assaulted by leftwing assailants during a protest in Portland.
Source: TheBlaze
3.9k Share this