Share this @internewscast.com
A Florida official confirmed Tuesday that the state helped arrange for migrants to fly to Sacramento, California, over the last week following days of accusations from California leaders.
In response to California Attorney General Rob Bonta's claim that Florida was most likely responsible for two flights carrying migrants that landed in Sacramento, the state capital, a spokesperson for Florida's Division of Emergency Management said in a statement, "Through verbal and written consent, these volunteers indicated they wanted to go to California."
"As you can see from this video, Florida's voluntary relocation is precisely that — voluntary," the statement said, adding that a contractor was present and ensured that the migrants made it safely to a third-party nongovernmental organization.
The spokesperson later added that the migrants were flown from Texas.
The state agency also addressed Bonta's remark in a statement that "state-sanctioned kidnapping is not a public policy choice, it is immoral and disgusting."
"From left-leaning mayors in El Paso, Texas, and Denver, Colorado, the relocation of those illegally crossing the United States border is not new. But suddenly, when Florida sends illegal aliens to a sanctuary city, it's false imprisonment and kidnapping," the agency said.
Bonta's office did not immediately respond to a request for comment.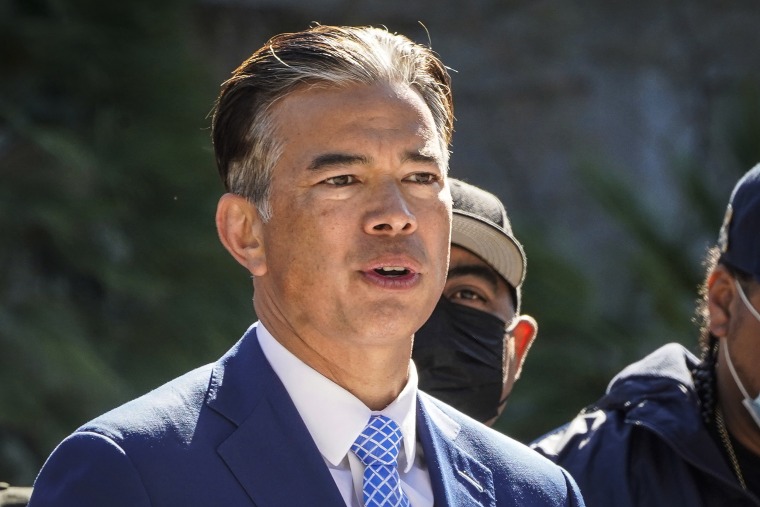 California Gov. Gavin Newsom, a Democrat, responded to the migrant flights on Twitter by disparaging DeSantis and linking to the state's laws on kidnapping.
".@RonDeSantis you small, pathetic man. This isn't Martha's Vineyard. Kidnapping charges?" he tweeted Monday.
Last year, Florida under Gov. Ron DeSantis, who recently announced his bid for the 2024 GOP presidential nomination, flew 50 immigrants, most of them Venezuelan, from Texas to Martha's Vineyard, Massachusetts, without notice. DeSantis said the flights were meant to highlight the crisis at the southern border, while Democrats and immigration activists said they made political pawns of vulnerable people.
Bonta said Monday he was investigating whether the migrants flown to Sacramento without prior arrangements were part of a "scheme" by the state of Florida. He said the investigation could result in "civil or criminal actions against the state of Florida or any of its employees or officials, as well as the private vendors that were hired by the state of Florida."
Summer Concepcion contributed.
Share this @internewscast.com