Train carrying ethanol derails and catches fire in Minnesota, forcing residents to evacuate
Share this @internewscast.com
A train carrying ethanol derailed and several cars erupted in flames early Thursday in Raymond, Minnesota, sparking an evacuation of residents living near the crash site, officials said.
The Kandiyohi County Sheriff's Office was notified about the train derailment around 1 a.m. local time (2 a.m. ET.)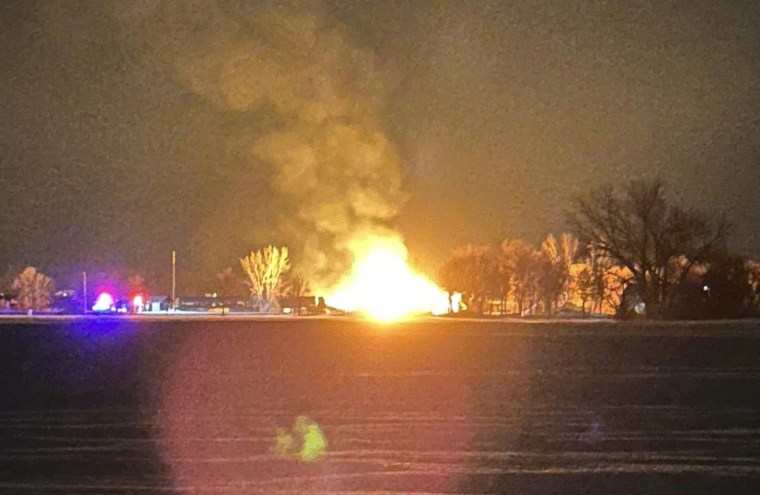 Around 22 rail cars "carrying mixed freight including ethanol and corn syrup" derailed, BNSF Railway said in a statement. Ethanol is a highly flammable chemical.
Several of the derailed tanks caught on fire, the sheriff's office said.
An evacuation area within a half a mile around the crash site was established, and law enforcement officers and EMS personnel assisted with evacuating the area. 
No injuries were reported and the cause of the derailment is under investigation, BNSF Railway said in a statement. Because of the accident, the main track was blocked and it was not clear when it'll reopen, the company said.
In an update at 7 a.m. local time, the sheriff's office said BNSF specialists were on scene as "continued mitigation" was underway, officials said. 
The Minnesota Department of Transportation said Highway 23 was temporarily closed at Raymond from Kandiyohi CR 1 to Chippewa CR 1 because of the derailment.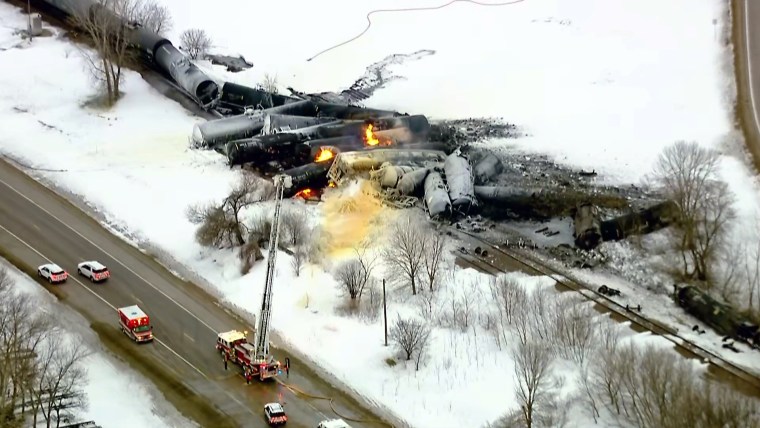 Transportation Secretary Pete Buttigieg tweeted that the Federal Railroad Administration was on the ground in Raymond after the train derailment. 
"At present no injuries or fatalities have been reported," he said. "We are tracking closely as more details emerge and will be involved in the investigation."
The sheriff's office said an emergency collection site for those with nowhere to go was established at the Central Minnesota Christian School in the nearby city of Prinsburg, and a shelter will be set up at Unity Church, also in Prinsburg. No travel was advised to the city of Raymond in the meantime.  
Minnesota Gov. Tim Walz tweeted Thursday morning that he was briefed on the situation and heading to the derailment site, adding: "The state stands ready to protect the health and safety of the community." 
The derailment comes after a Norfolk Southern freight train carrying hazardous materials derailed on Feb. 3 in East Palestine, Ohio.
That derailment led officials to conduct an intentional burn of toxic chemicals in some of the derailed cars to prevent an explosion. The crash prompted an evacuation of about half the town's roughly 5,000 residents, a multiagency emergency response and lingering worries among residents about long-term health impacts.
Share this @internewscast.com