Share this @internewscast.com
Massachusetts nurse Lindsay Clancy, accused of murdering her children, reportedly cut her own neck before jumping from a second-story window at her home, according to 911 dispatch recordings.
As CrimeOnline previously reported, on January 24, medics were called to the family's Duxbury residence off Summer Street after the defendant's husband, Patrick, arrived home and found the children unconscious.
The two oldest kids, identified as 5-year-old Cora Clancy and 3-year-old Dawson Clancy, were later declared deceased at a hospital.
A day later, the couple's third and youngest child, 8-month-old Callan Clancy, also died. The defendant jumped out of a second-story window in a reported attempted suicide after the attack but survived.
"A female party jumped off the top floor of the house. Impact injury, neck lacerations. She's conscious at this time … It was over a 20-foot fall," a 911 dispatcher said after the 3-minute call, Fox News Digital reports.
"It's unknown where the knife is or whatever she used," another dispatcher said.
Clancy appeared in court via a Zoom teleconference at Plymouth District Court on Tuesday afternoon. She pleaded not guilty to murder and related charges.
During the hearing, Assistant District Attorney Jennifer Sprague said Clancy stated that "she killed the kids because she heard a voice and had 'a moment of psychosis," specifically a "man's voice telling her to kill the kids and kill herself because it was her last chance," the Boston Globe reports.
Sprague also described to the court how Clancy's husband arrived home after going to the store, to find his children in the basement with exercise ropes wrapped around their "little necks." She added that Patrick Clancy screamed to 911 dispatchers, "she killed the kids!"
Clancy's defense lawyer, Kevin Reddington, argued that she was overmedicated and taking numerous prescription drugs, which ultimately "destroyed" her mental state.
"[Clancy] was a beautiful person who was destroyed by this medication," he said.
Reddington added that Clancy now suffers from spinal cord injuries after trying to take her own life, resulting in paralysis from the waist down.
"She can't walk…she can't even go to the bathroom," he said, noting that her emotional state was also "not well at all."
"She needs significant medical treatment," the lawyer added while pushing for his client to be transferred to a rehabilitation center.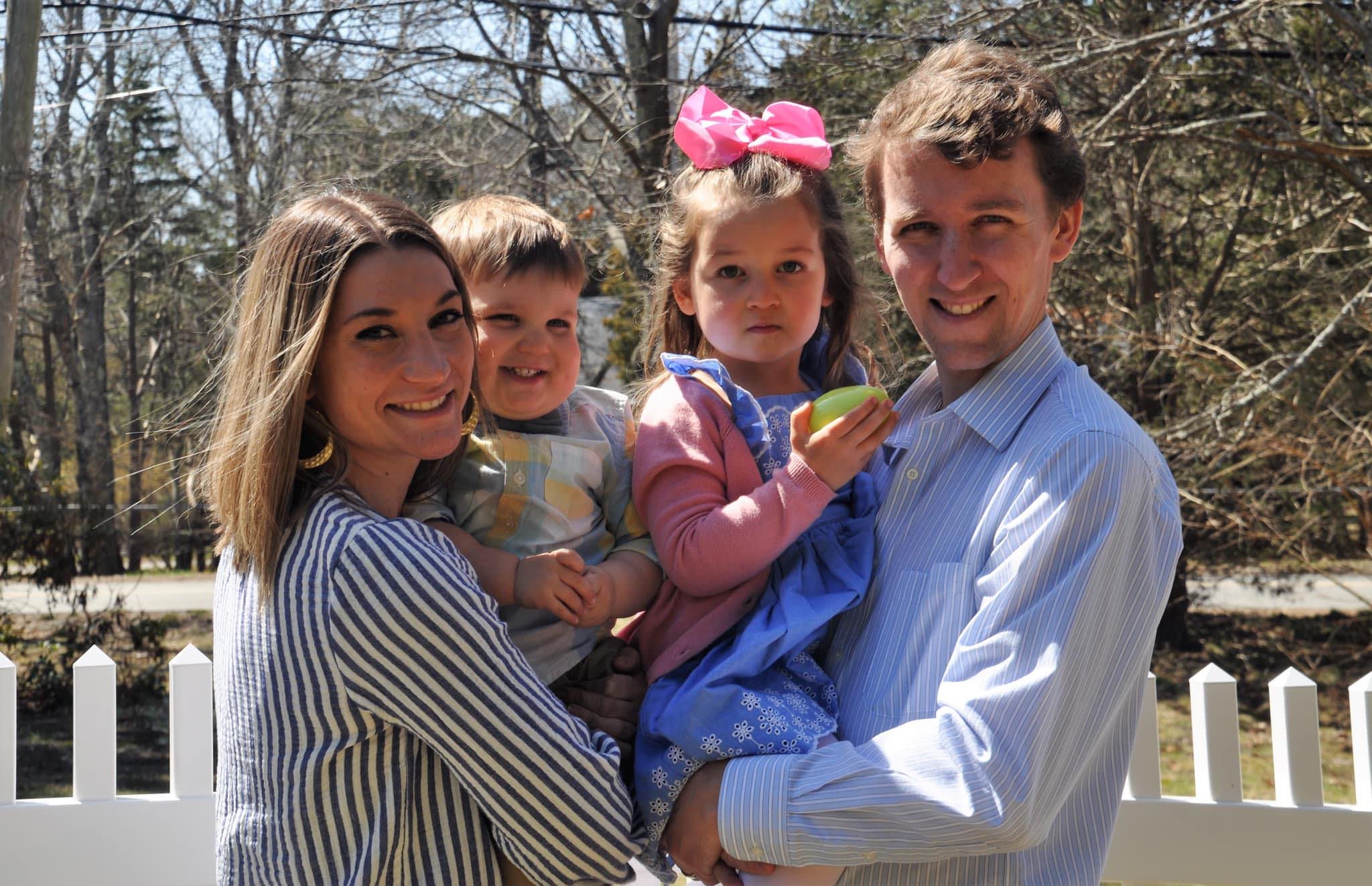 According to The Boston Globe, Reddington said the defendant had been taking the following prescribed medications, in part, when the killings occurred:
Ambien
Klonopin
Valium
Prozac
Lamictil
Ativan
Remeron
Seroquel
Zoloft
Investigators are now reportedly looking into whether Clancy committed the crimes due to post-partum psychosis, while prosecutors argued that there's no evidence that she had post-partum depression.
The judge ordered Clancy to stay at the Boston hospital until she can move to another facility. Her next court date has been set for May 2.
Check back for updates.
If you or someone you know is considering suicide or self-harm, call the Suicide and Crisis Lifeline at 800-273-8255 or visit 988lifeline.org.
Join Nancy Grace for her new online video series designed to help you protect what you love most — your children.
[Feature Photo: (l) Lindsay Clancy/Plymouth County Court via Boston Globe; Lindsay and Callan Clancy/Facebook]
Share this @internewscast.com